1Change
What Are We Doing?
You, our member-owners have told us that climate action is a real priority, and through the power of co-operation we want to work closely with our members, colleagues and communities to support positive climate action. We launched the 1Change campaign together in 2019 and we want to make this campaign more impactful, get more members involved, and be able to see climate action in progress.
1Change / Million Trees focuses on you, our members, and driving transformational change, by collectively taking lots of small positive actions to support climate action. We started 1Change with individual pledges around switching away from single-use plastic. We are going bigger and bolder with 1Change / Million Trees pledge, through our climate impact partnership with Ecologi.
In January 2023 Your Co-op pledged to plant 1 million trees in the next 10 years. As our members switch to climate-positive products and services through supporting our co-op brands, we will plant trees in the Your Co-op forest to say thank you. All of our utilities services are climate positive, Your Co-op Holidays are too, and you can see the Society pledge here.
You told us the '1Change' you would like Midcounties to make is to take climate action. We used that feedback to shape our Purpose and our environmental commitments. This has resulted in a range of positive impacts and Midcounties winning the Edie Award in 2023 for energy project of the year.
You can view our Ecologi forests below:
Meet Cal Major, Our Environmental Ambassador
As the founder of Seaful, environmentalist Cal Major has seen the damage caused by single-use plastics first-hand. Now she's teaming up with us to spread the word about plastic pollution and share the things we can all be doing to tackle the problem.
Cal's #PaddleAgainstPlastic Expedition 2020
Our Environmental Ambassador, Cal Major, has just completed her expedition across the River Severn, exploring the course of plastic from source to sea, and the relationship between our lives inland and the oceans, and we want to engage you, our members, about her journey.
Cal's aim was to connect the dots between the plastic used on land and that in the ocean through education, and to consequently empower small changes in behaviour to positively affect the marine litter crisis, reconnecting people to the nature on our doorsteps.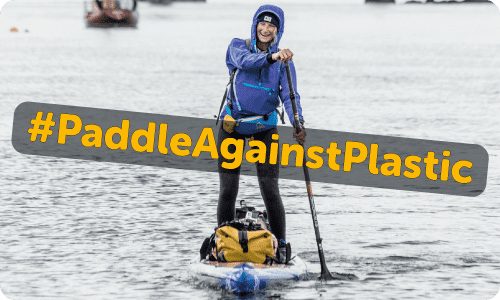 Rivers provide a perfect opportunity to do all of these - demonstrating our link between actions on land and impacts in the oceans, via the nature superhighways flowing through our country to the ocean.
From the 9th September, Cal followed the River Severn from its source in the Welsh hills, through 3 counties, to the sea.
The River Severn is the longest river in the UK at 354km, and it flows through Shropshire, Worcestershire and Gloucestershire, and the cities of Shrewsbury, Worcester and Gloucester.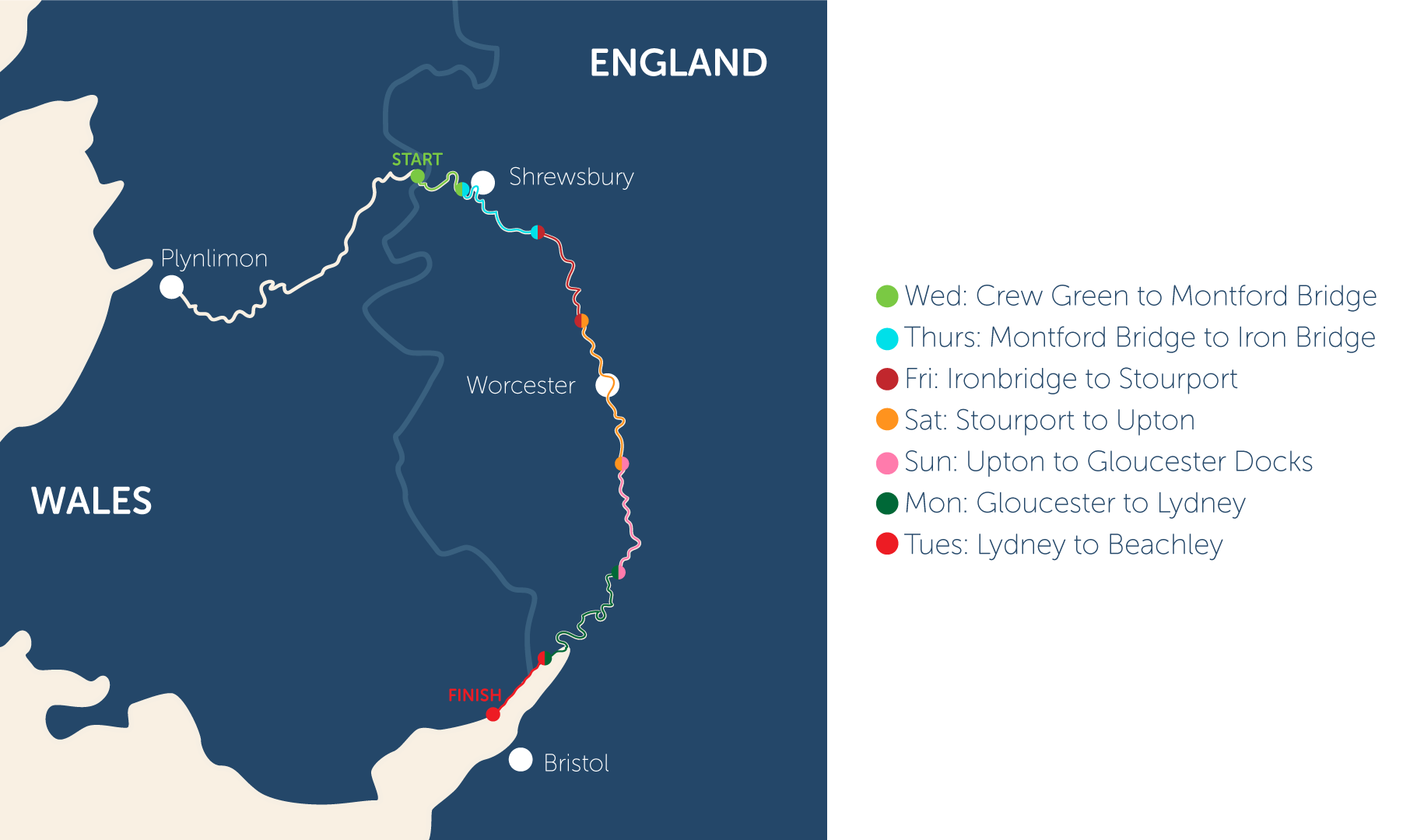 Cal used her Stand-Up Paddle Board to navigate the route and help tackle litter on the way.
Watch Cal's Expedition Film
Watch the short film below following Cal's expedition along the River Severn from its first navigable point on the Welsh/English border out to sea, through Shropshire, Worcestershire and Gloucestershire. Don't forget to subscribe to our YouTube channel by clicking here.
How Can You Make a Difference?
Every small change we make as individuals can make a big difference in helping to reduce our impact on the environment as a whole!
Here's our 10 top tips to help you make a difference in your day-to-day life...
Rather than driving, walk or cycle where you can

Reduce the amount of waste you produce by only buying what you intend to use

Reuse something to last longer like bottles, containers, straws or glass jars
What's Next...
Our 1Change programme will be a catalyst to further engage our members and communities in helping to achieve the UN Sustainable Development Goals by driving behaviours around issues such as climate action, responsible consumption, and helping to build sustainable communities.