Community Hub
Your Regional Community Newsletter
Click on the links below to find out what's been going on across Your Regional Communities:
Our Top Tips & Self-Help Guides
We've put together a number of our top tips and guides to help you with anything from social media to recording a great video.
Click here to check out our top tips & self-help guides.
Your Latest Charity Partner News & Updates
For Christmas 2020, we awarded all our Charity Partners with £200 to spend on their teams after a tough year to say thank you to them for all their hard work.
Val from North Cotswolds Community awareness let us know how this would be put into good use:
"Thank you for sending the £200 Co-op voucher to me. This is a very kind gesture by Midcounties – and whilst we do appreciate the thought that it was intended for our committee members, it has been decided that we will purchase some lovely items from your Bourton-on-the-Water store on Friday morning this week, and then distribute them to the three main hard-working agency ladies we work with.
They are the frontline workers who visit and support the vulnerable and needy families who will be receiving fresh food and gift vouchers from us to help them through Christmas. These ladies do not receive the appropriate remuneration for all the hard work and long hours they put in helping the families we support, and so we feel we would like to give them some lovely Seasonal treats to show how much we appreciate everything they do.
Without them, we would never be able to make contact with the families who need the most help. They are our eyes and ears in the community, ensuring that the money provided to us by wonderful supporters, like Midcounties Co-op, is not wasted, but goes directly to the families they recognise as being in genuine need of our support."
Sally from Gloucester Young Carers let us know how their vouchers would be put into good use:
"Thank you so much for the £200 vouchers to spend on the team, we bought each staff member a bottle and a box of choccies. They will be enjoying them tomorrow at our virtual Christmas party 😊"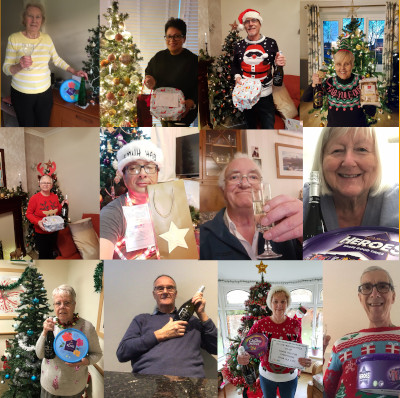 "Thank You and the CO-OPERATIVE - staff again additionally for their pressie to us all, financial support, attendance, also from the staff who attend and support. Big love x"
"Many thanks for our lovely xmas gifts. So sorry there's no Alz cafe party this year. Let's hope for a better 2021 xx"
"Thank you to the coop for the lovely gifts which I am enjoying"
"Many thanks for the gift".
"Please can you also say a big thanks for my gifts"
"Oh my goodness love my coop presents – you chose things you knew I could eat and drink"
"Thank you Co-op for your love and kindness – it make's such a big difference"
"Thank you so much for our surprise gift 🎁🎄 That was lovely gesture and much appreciated by us both, although it reminded us how much we miss the cafe and all the wonderful people 😔"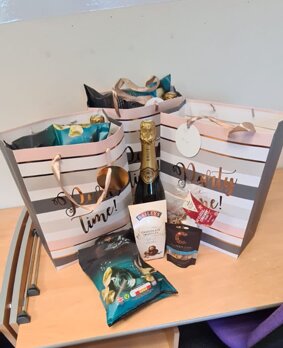 Rachel from BYHP Supporting Young People in Housing Need bought goodie bags for all their team members:
"Thank you so much for the kind token of appreciation for the services we deliver. We were delighted to be able to buy gift bags full of goodies for each member of our team 😊"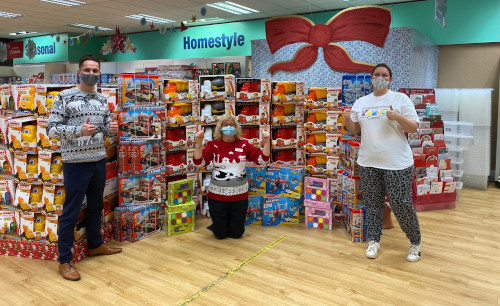 Gloucester Young Carers: "Our amazing charity partner The Micounties Co-operative Coleford store have been putting Santa's elves to shame! We were thrilled to receive £500 worth of toys yesterday for our team to distribute to young carers this Christmas, a big thank to the store for their continued support of GYC."
Promote Your Event
If you'd like us to promote your event or activity on this page then please complete our short form by clicking here.
Please give as much notice as possible of your forthcoming event so we can post the information on our calendar for our members to see.
Recent Events with Our Charity Partners
Check out the videos below to see our most recent get-togethers with our Charity Partners...
MIND Mental Health Sessions
Social Media Masterclass Sessions