Our Communities
Work at the Heart of Communities
---
We look for opportunities where the support of our Regional Communities programme can help make a difference! Working to meet clear targets as our colleagues and members join together for community projects that benefit those who work, live and learn around us. And because we're passionate about people, each year we also donate a share of our profits to local organisations.
Our work has been recognised by a number of national bodies and we're proud to have received many awards.
Read on to find out more about our work at the heart of communities and discover how we might work with your organisation.
Charity Partners
We have a local charity partner in each of our 20 Regional Community areas
We've raised a total of over £57,000 for local Regional Community charity partners in 2020 and will continue to support them as they grow.
During 2021/22 our Keeping it Local sites will be working with two fundraising partners:
In 2020, the Society raised £20,000 for our two fundraising partners!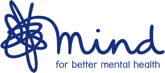 Mind provide advice and support to empower anyone experiencing a mental health problem. They campaign to improve services, raise awareness and promote understanding. They help everyone experiencing a mental health problem to get support and respect.
To find out more click here.

This is a new charity, set up by Your Co-op Environmental Ambassador, Cal Major. It aims to help people reconnect to nature to improve mental health and appreciate the importance of wild places for the benefit of wellbeing.
As a result of this reconnection, the evidence shows that more people will understand how vital it is to protect our natural world and ecosystems. It also helps to provide positive solutions to plastic pollution.
The Vitamin Sea Project (protecting our environment and promoting mental health and wellbeing) This is a new charity waiting for a dedicated website but you can read what inspired it by clicking here.