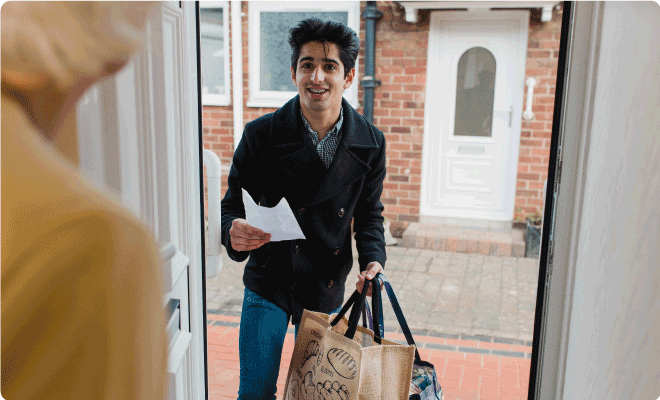 Home Delivery Service
We have launched a new and exciting subscription service that enables members to continue receiving deliveries and enjoy an exclusive discount when visiting our stores. This new monthly subscription service will allow members to access two excellent services at the cost of just £8 per month.
Through this service, members will be entitled to Home Deliveries twice per month

Members will also be entitled to a 10% discount when they shop in-store, exclusions apply
How it works
Contact the Midcounties Membership Team on 0800 435 902 then press option 1
We will take your order over the phone. We will call you back and give you a delivery window and tell you who will be delivering, and take a payment over the phone
If you would like more information or to join this subscription service, please call 0800 435 902 option 1 or email homedelivery@midcounties.coop, and we will contact you to give you more information.