Cotswolds Regional Community
Fundraising Partner 2023/24
Our local fundraising partners in this area are:
Cotswold Friends
Lawrence Home Nursing Team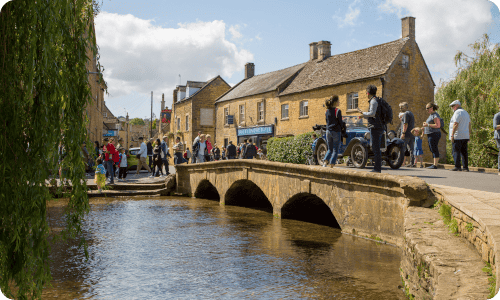 Cotswold Friends
Cotswold Friends is a charity that helps and supports older and vulnerable people. The aims of the charity are to combat loneliness and isolation, improve health and wellbeing and encourage independent living in the Cotswold area.
The group runs seven key projects: community transport, befriending, carer support, hospital support, independence support, community activities and intergenerational projects.

Learn more about Cotswold Friends in the link below:
Lawrence Home Nursing Team
The team provides people with end-of-life nursing care in their own home in Chipping Norton and surrounding areas.
Patients can access specialist advice, nursing care and regular emotional support in their own homes. The support provided means families caring for loved ones have someone they can turn to for reassurance and respite when needed.
Guided by a patient's needs and wishes, the nurses work closely with GPs and community nurses to help manage symptoms and give each person the care that's right for them. The team offers care whenever it's needed, whether that's for a few hours in the day or through the night.
Learn more about Lawrence Home Nursing Team in the link below: