Jude's Pea & Mint Risotto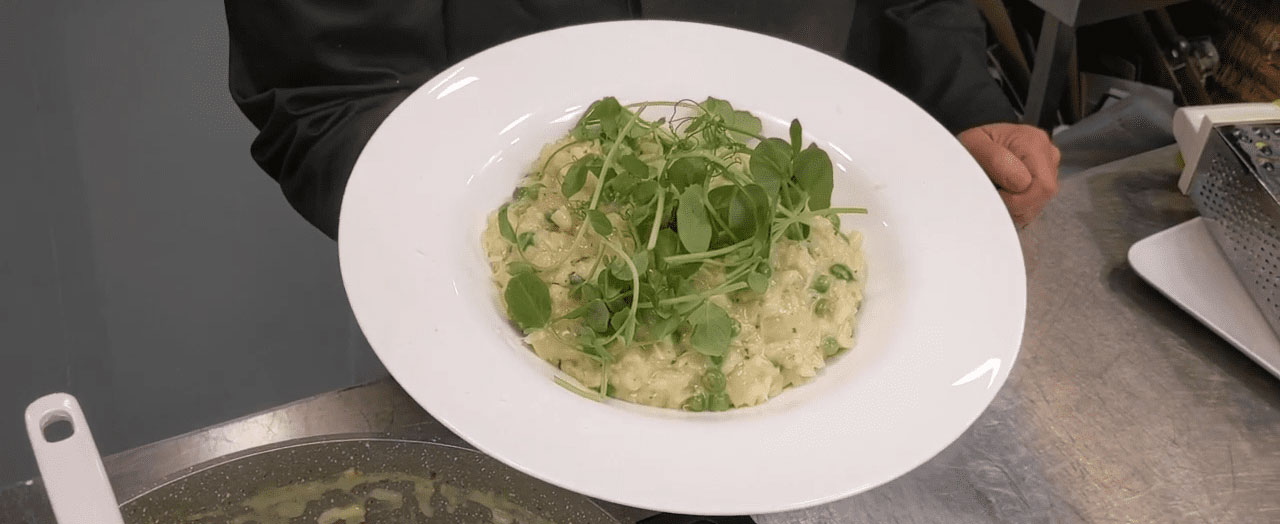 Ingredients
125g risotto rice

125g peas

1 medium onion, finely chopped

1 tbs Cotswold Gold rapeseed oil

1 clove garlic, crushed or grated

1/2 cup dry white wine

900ml vegetable stock

Juice of half lemon

1 tbs fresh mint, chopped

2 tbs Parmesan cheese, finely grated

2 tbs Jess's cream
Directions
Gently fry the onions in oil for 5 mins in rapeseed oil, do not allow to brown.

Add the rice and stir over a gentle heat for 3 mins.

Add the wine, it will sizzle, then add the garlic

Stir for 1 min

Add 1 ladle of the warm vegetable stock and stir until the liquid is nearly absorbed.

Do the same again with another ladle and continue adding and cooking out until 3/4 of the liquid has been added and absorbed, approx 20 – 25 mins

Add the frozen peas with the last 1/4 of liquid. Add the lemon juice.

When all the liquid is just about absorbed, add the cream and chopped fresh mint.

Serve topped with grated Parmesan.