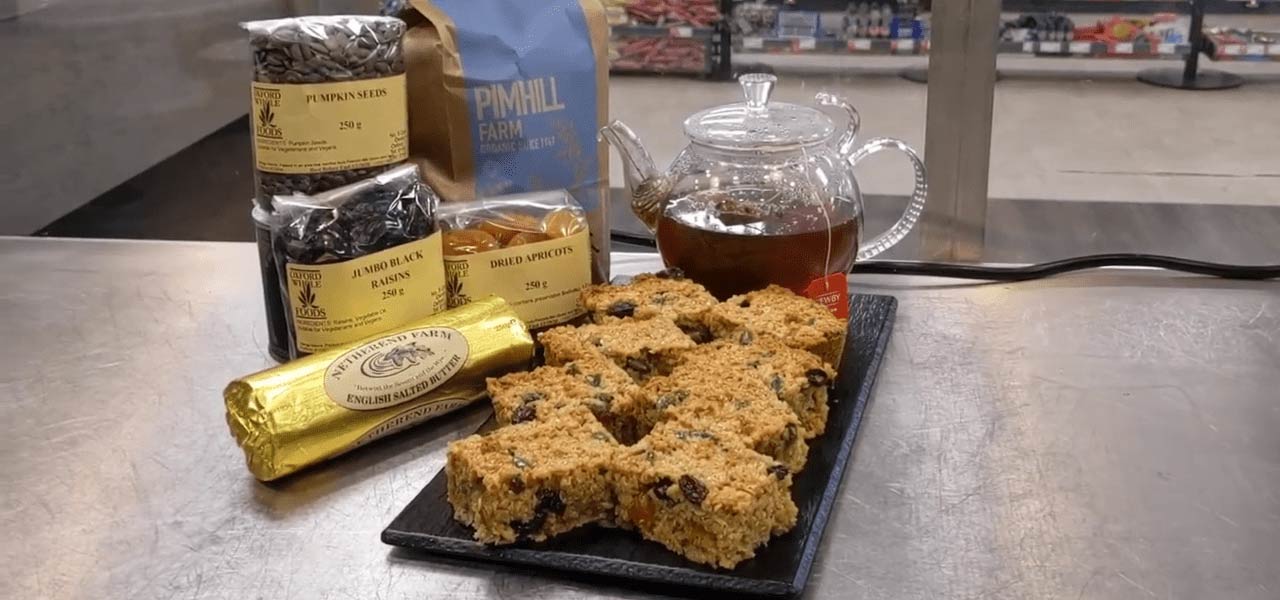 Ingredients
300g Netherend butter

560g Pimhill oats

100g caster sugar

300g golden syrup

A handful of dried sultanas

A handful of dried apricots

A handful of mixed seeds (pumpkin, sunflower etc) and/or nuts
Directions
Melt the butter in large saucepan, add the sugar and syrup, stir well to mix the ingredients.

Bring to a gentle simmer for 2-3 minutes

Add the oats, fruits and seeds or nuts.

Mix until all combined.

Grease a 8 x 10 inch baking tin, lining the bottom with greaseproof paper.

Put the mixture into the baking tin and bake for about 20-25 mins at 175 C

Cool for 10 mins in tin, then turn out onto cooling rack and slice.