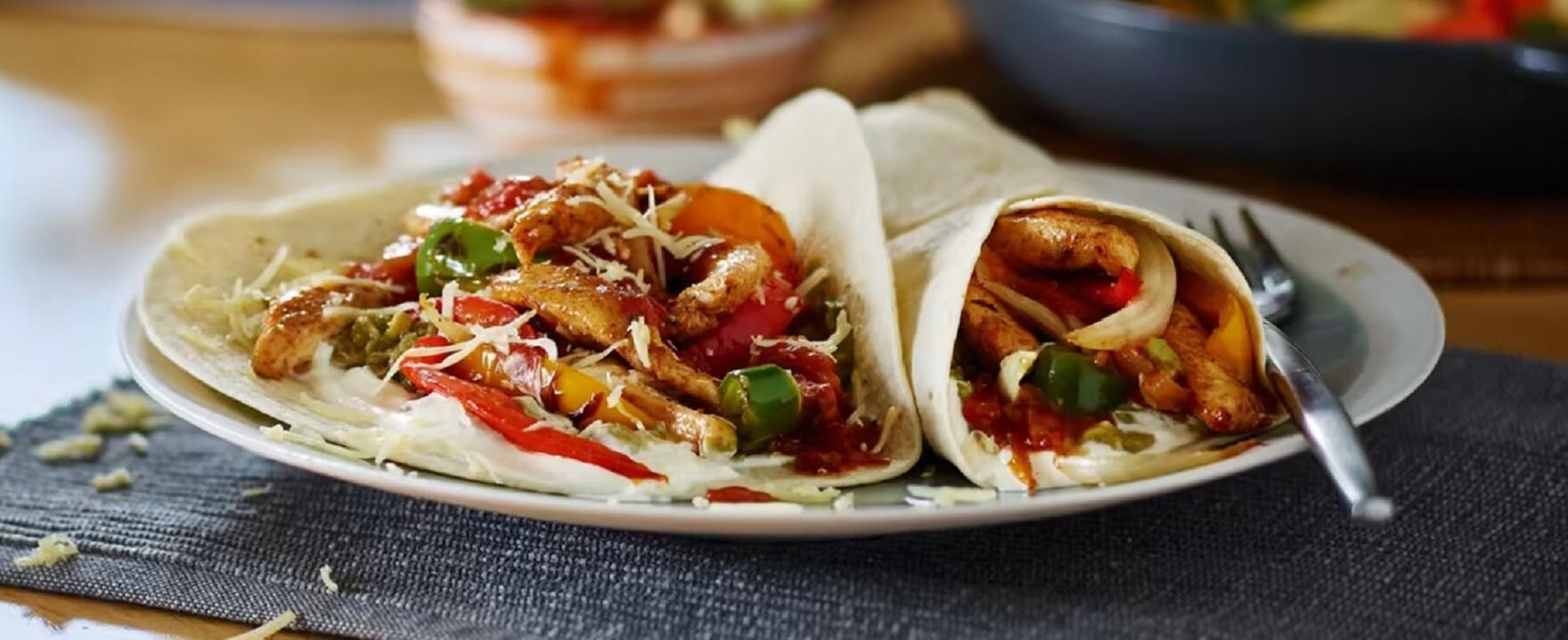 Feeds 4 - Ready in approx. 15 minutes
Quick to make and great for sharing – fajitas for dinner anyone?
Ingredients:
1 x 385g Co-op British chicken mini breast fillets
1 medium onion, diced
1 red pepper, diced or sliced into strips
1 x 30g Co-op fajita seasoning
1 x 300g jar Mexican mild salsa
8 x Co-op large original tortilla wraps
1-2 tbsp vegetable oil
Optional
1 x small green chilli (sliced into rings)
Toppings (to serve):
1 x 300ml Co-op British soured cream
1 x 240g Co-op British mild cheddar (grated)
Guacamole
1 x avocado
½ a lime (for the juice)
1 x small red chilli
½ a small red onion
Salt & pepper to season
Method:
Place the mini chicken fillets in a large bowl. (Chop them into smaller bite-sized pieces if preferred.) Cover lightly with the oil and then sprinkle over the seasoning until lightly coated.
Heat a griddle pan until smoking hot and add the coated chicken fillets to the pan. Add in the diced pepper along with the onion (and green chilli, if using) and keep everything moving around in the pan using tongs for about 5 minutes until the chicken has a lightly golden charred effect and the vegetables have softened. To check that the chicken is cooked, find the biggest piece and tear in half and check for any pinkness.
Turn down the pan heat to the lowest setting and add enough of the salsa to coat the ingredients to your liking. Move around for a couple of minutes to warm through the salsa, then transfer the entire contents of the pan to a warm serving bowl.
Take the 8 tortilla wraps out of the packaging and heat according to pack instructions.
To assemble, top the warmed tortillas with the chicken, vegetable and salsa mix and add any of your chosen toppings.