The Midcounties Co-operative Secures Record Sales Thanks to Partnerships with its Local Suppliers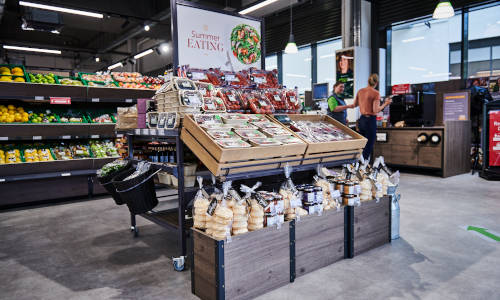 Published 10 Sep 2020 in Society Announcements
The Midcounties Co-operative has reported record sales of locally-made goods after the Society took steps to support local suppliers at the height of the Covid-19 pandemic.
Last week, the Society achieved a record-breaking £10million in sales of its local ranges across 170 of its Food stores – the largest total ever at this stage in the year.
In response to the outbreak of coronavirus earlier this year, The Midcounties Co-operative increased its partnerships with local suppliers to more than 200 local businesses, many of whom were significantly impacted by the pandemic. These partnerships not only offered customers access to the finest quality produce, but provided essential support to help ensure the long-term sustainability of the businesses, and give customers the option to support their local community.
Rupert Newman, chief retail officer at The Midcounties Co-operative, said: "This year brought with it some incredible challenges for all businesses, and in particular those in the grocery market. We had to respond very quickly to that while also staying true to our core values and ensuring we were supporting the communities in which we operate.
I'm beyond proud of the work we have done – and continue to do – to support our local communities throughout this pandemic. Reaching this milestone demonstrates how popular these incredible products are with our customers, but also gives us great satisfaction in knowing the impact that we are having through our partnerships with these fantastic local suppliers."
The Midcounties Co-operative response to the coronavirus pandemic included launching a food bank fund which raised more than £43K, as well as launching a home delivery service which saw it partner with local volunteers to make more than 70,000 deliveries to the most vulnerable customers.