The Midcounties Co-operative Secures Partnership with WWF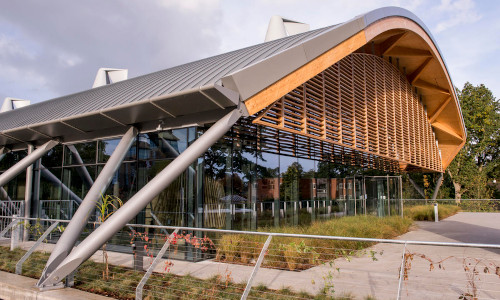 Published 7 Sep 2020 in Society Announcements
WWF (Worldwide Fund for Nature) has chosen The Phone Co-op, owned by The Midcounties Co-operative, as a strategic partner thanks to the Society's commitments to sustainability.
The partnership will see The Phone Co-op, the UK's only co-operative telecoms supplier, provide the world's leading independent conservation organisation with a telecoms solution for its UK division.
The Phone Co-op's new partnership with WWF follows it scooping a Best Buy accreditation from Ethical Consumer for the fifth year running.
Dominic Elton, head of IT services at WWF UK, said: "At WWF, we are deeply committed to working with partners to address our collective environmental challenges.
We were seeking solutions that drive mutual benefit for the organisation and the planet. The agreement with The Phone Co-op meets these requirements well, and we were particularly impressed with its ethical credentials, initiatives put in place to tackle climate change, and the cooperation and support to the community."
Lizzie Hieron, chief operating officer of Utilities at Midcounties Co-operative, said: "As the UK's only co-operative telecoms supplier, we are committed to providing the most ethical services on the market. We're over the moon to be able to support a like-minded global organisation like WWF and look forward to a long-term partnership with them."