The Midcounties Co-operative Donation Helps Mental Health Charity To Promote Healthy Eating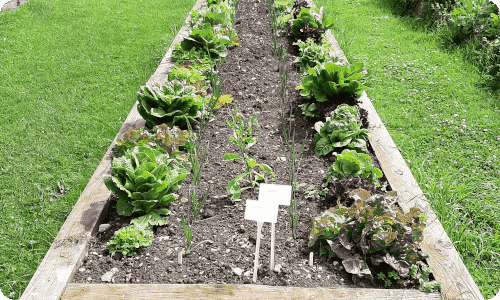 Published 4 Oct 2021 in Community
Oxfordshire mental health charity, Bridewell Gardens, has installed a new vegetable patch to help promote the benefits of healthy eating thanks to a donation from The Midcounties Co-operative.
Bridewell Gardens aims to transform the lives of people affected by serious mental illness by providing support to rebuild their self-esteem and confidence, and helping with their return to work, education, and other roles within their communities.
Members of the therapeutic garden will work together to grow seasonal vegetables which can then also be used in the charity's cooking sessions, as well as give them the confidence to grow their own produce at home to benefit the health and wellbeing of their family too.
The Midcounties Co-operative has donated £530 to Bridewell Gardens as part of the Society's Community Funding support scheme, where it offers up to £2,000 to organisations, charities, and groups to help fund vital projects that make a difference in their local communities.
Ruth Madder, director of Bridewell Gardens, said: "I would like to extend a massive thank you to The Midcounties Co-operative for their generous donation. We know how valuable it is to grow produce, cook and share food together.
Their support will help us to continue providing meaningful and rewarding therapeutic gardening activities for people in our community whose lives have been affected by serious mental ill-health."
Mike Pickering, co-operative social responsibility manager at The Midcounties Co-operative, said: "Supporting our local communities is at the heart of everything we do."
Our Community Funding scheme is designed to help organisations of all different kinds who are doing their bit to make a difference in their community. Bridewell Gardens is the perfect example of that, and we're so pleased to be able to support the amazing work they are doing."
All members of The Midcounties Co-operative have a say in how the Society is run, including the work it does to support local communities in partnership with volunteers and groups. Those who sign up to become a member will also be given access to exclusive deals as well as special offers from across the Your Co-op group of businesses. To find out more information on becoming a member, please visit the website.