A Member Update From Our CEO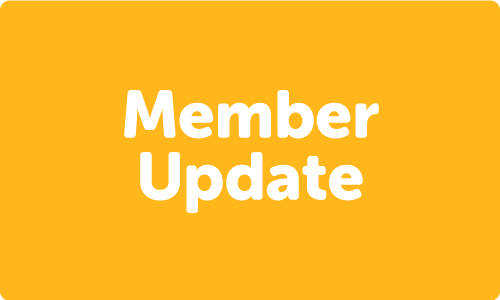 Published 5 Nov 2020 in Society Announcements
Dear Member,
As I write this, we are entering a new 4 week lockdown period in England. I wanted to share with you how we will continue to provide the best possible support to colleagues, yourselves as members, our customers, and our communities over this time.
I hope you will join me in praising the great effort of all our colleagues, across all our trading groups who have continued to provide excellent service to so many over the course of this year.
Safety will continue to be our main priority, as it has been since the pandemic began at the start of this year. That means we will continue to create the safest possible environments for our colleagues, customers, and members across all our businesses.
The Government restrictions means that from tomorrow non-essential retail outlets must close for 4 weeks. Whilst most of our trading branches will continue to remain open to serve you, regrettably our Travel branches will not be permitted to remain open. We will, however, still be there for you for help, advice and to meet your holiday requirements.
Information on Your Co-op Travel
Travel can be contacted by:
Phone, simply call your normal branch number, 9 am – 5 pm, Monday – Saturday.
Email us using our email enquiry form.
Message us via Facebook or visit our website here.
All our other businesses will remain open as near to normal as possible. You can find details of your nearest store and their opening times here and of course, our online businesses, energy, and Phone Co-op are here for you too.
You asked us earlier this year to help the most vulnerable members in the communities in which we trade. In response, we worked with many volunteers to launch a new home delivery service. I'm immensely proud that we have completed 83,000 Food deliveries so far. This is a fantastic demonstration of all of us coming together to care for the most vulnerable members of our community.
This service will continue over the coming weeks and you can find out more below.
Home Delivery Service
Our Home Delivery service is for the most vulnerable members of our communities, those that are self-isolating or classed as vulnerable and can't get out to shop for food.
Call & Collect Service
Our Call & Collect service is for the vulnerable in our local community who can leave their home, but still need to social distance and stay safe.
If you'd like more information about either service or to place an order for collection, please call our membership team on 0800 435902 or visit our website here.
Volunteer & Help Us to Help Others
If you'd like to help us deliver food to vulnerable people you can find out more here.
Please do pass on these details to anyone you may know who needs help too.
I would ask that we all play our part in keeping each other safe by adhering to the wide range of measures put in place in our stores, being considerate to others in these difficult times and to shop responsibly.
Thank you,

Phil Ponsonby
Group CEO