'We are Divinity Road' Exhibition launched at Your Co-op Store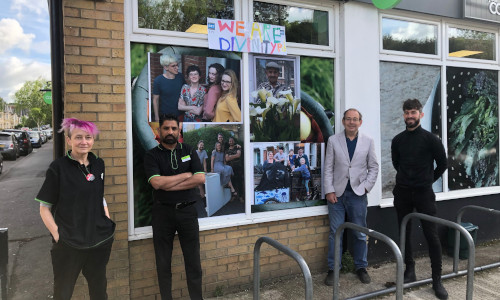 Published 12 May 2022
As part of Oxfordshire Artsweeks (7th – 29th May), a local photographer is launching an interactive exhibition of one of the longest, most diverse streets in the country – Divinity Road.
In 2006, market research company CACI named Divinity Road as the street with the widest range of household incomes in England. This inspired Martin Stott, who has lived on the street for 30 years, to capture images of over 120 households highlighting the issues of wealth, poverty, class, race, and gender to create the 'We Are Divinity Road' exhibition.
Local photographer, Martin Stott
The exhibition is being hosted at the Your Co-op Food store on Divinity Road and will be available for the public to visit outside the store from Thursday 12th May until Sunday 15th May from 8am-7pm on Thursday and Friday and 10am-5pm on the weekend.
Over the past four years, Martin has taken pictures of residents in their homes, in their gardens, at work, in the nearby park or churchyard, or somewhere else that has meaning for them. There are also some street shots and others of the local Your Co-op Food store and colleagues that work there.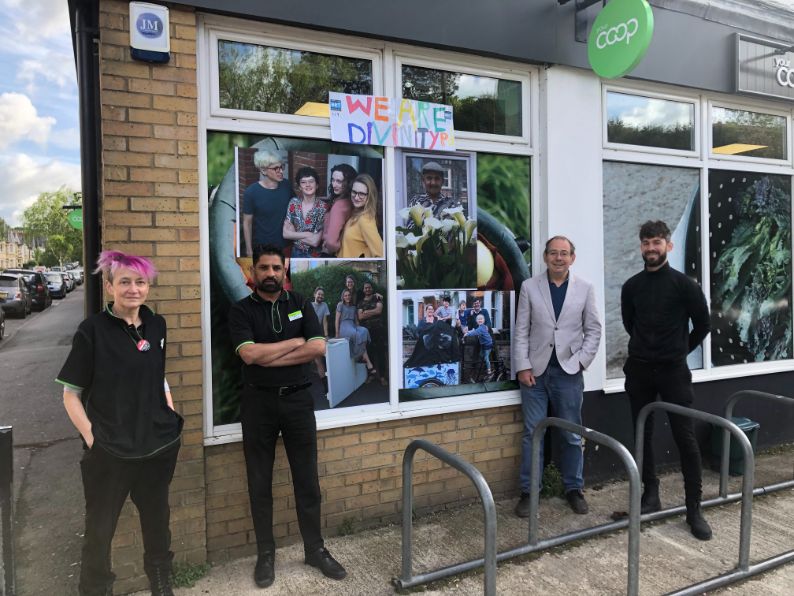 Martin Stott with Your Co-op Food colleagues from Divinity Road store
Martin Stott, creator of the 'We Are Divinity Road' exhibition, said: "I always thought the most interesting things often happen on your own doorstep, which is why I wanted to explore my local area and get to know my neighbours more. The project was about giving people on the road a reason to talk to one another, as well as creating a slice of social history in the making.
"The photographs give a real insight into people's lives, and while it has primarily been about capturing the residents here, it also showcases the diversity in our community. It's been great fun doing this project and I am really excited to see what the public think!"
Farooq Tariq, store manager at the Your Co-op Food Divinity Road store said: "Martin's work is a wonderful exploration of Divinity Road and really showcases the strong sense of community on the street despite people's different backgrounds.
"It's a pleasure to host his exhibition at our store and I'm sure it'll be a brilliant talking point over the weekend for all the colleagues, residents and those passing by."
Your Co-op Food is part of The Midcounties Co-operative, one of the largest UK co-operative fully owned by its members. All members have a say in how the Society is run, including the work it does to support local communities in partnership with local volunteers and community groups. Those who sign up to become a member will also be given access to exclusive deals as well as special offers from across the Your Co-op group of businesses. To find out more information on becoming a member, please visit the website.