Your Co-op Energy Calls on People to Join the Green Community Power Revolution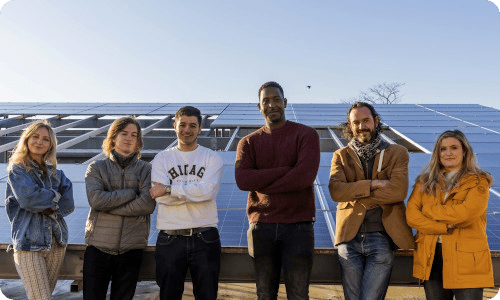 Published 10 Mar 2022 in Community, Society Announcements
PowerShare will be the first community initiative in the UK to allow people to directly invest in renewable community power projects and receive a financial return – all managed through their home energy bill

The PowerShare pilot will initially utilise Your Co-op Food store roof space, providing a model for other businesses to use their sites for renewable community generation

PowerShare will also empower the next generation of climate leaders by creating an official Board with a blend of local sixth-formers, young people and those with experience running community energy projects.
People across the UK are being called on to join the green community energy revolution and help tackle the climate crisis through a first-of-its-kind initiative from Your Co-op Energy.
Delivered through the Your Co-op Energy and Octopus Energy partnership, Younity; PowerShare gives everyone the opportunity to take real personal action on the climate emergency through a simple and accessible investment.
By investing as little as £5 per month, those who join the pilot via Your Co-op Energy Community Power Tariff will be developing new renewable power with returns delivered as a credit against home energy spend.
The exciting new development for PowerShare will generate electricity from solar panels installed on the roof space of a Your Co-op Food store in Bourton-on-the-Water in Oxfordshire. Your Co-op Food and Your Co-op Energy are part of The Midcounties Co-operative, one of the UK's largest consumer co-operatives. An independent Bourton-based community energy group, facilitated by Energy4All, will own and operate the renewable energy installations, ensuring all surplus profits are used to support local sustainability initiatives.
The scale of the climate emergency means that organisations and individuals must step up. However, despite the urgency, it can be difficult for individuals to know how they can make a positive difference. PowerShare allows people to directly invest in local renewable energy generation, reduce reliance on fossil fuels and receive a financial return via their energy bills.
Just as importantly, PowerShare members will also be helping their local communities to flourish as their investment will go directly into a community benefit fund which is run by a local community energy group. This ensures that the benefits of renewable power stay in local communities rather than going to the big energy companies and their shareholders.
PowerShare will empower the next generation of climate leaders. The Community Energy Board will include 5 Directors under the age of 30 including 2 sixth form students from Bourton, working alongside other board members with long-standing experience in developing and running community energy projects. This model will be replicated across all future PowerShare initiatives and will give an avenue for younger people to turn their climate anxiety into agency that drives real change.
This is just the first step for PowerShare, with more community-owned installations planned across Your Co-op Food stores and other Midcounties' trading sites. Crucially, this will also provide a model for other consumer co-operatives and retailers to power the community energy revolution by opening up their roof space for new community-owned solar PV.
Amelia Crews, Youth Board Member said: "If we are to truly tackle the climate crisis, we must lean into the power of communities. PowerShare offers a ground-level solution to help individuals take action and move collectively towards a regenerative planet, focussed on the community. It will re-write the story of energy whilst championing accessibility and diversity, which has been largely disregarded in ethical investments to date. By being a Director on the youth board, I'm able to channel my climate anxieties into action and therefore, gain a brighter view of my future.
Whilst the journey towards a net-zero future is often unclear, if we empower our members' actions, we can illuminate the path ahead. Our future is localised – our future is within the people."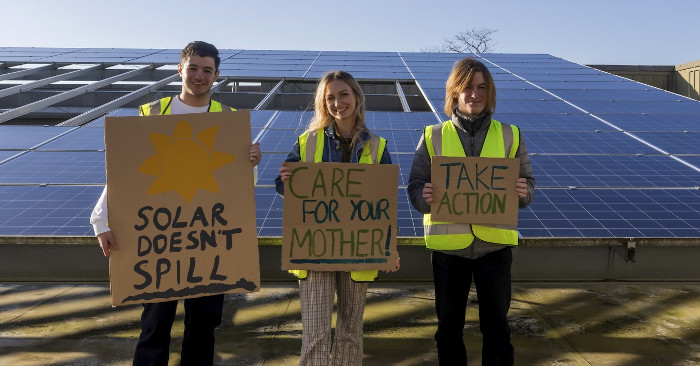 Lizzie Hieron, Chief Operating Officer at Your Co-op Energy said: "At Your Co-op Energy we believe passionately in the importance of community energy and helping to support local communities – that's why we're the only UK energy provider to offer a tariff that is powered solely by community energy. PowerShare is our next level and game-changing development in this space. We are giving people an easy way to play their part in tackling the climate emergency and take control of renewable generation, while ensuring that the benefits stay with local communities rather than lining the pockets of shareholders. This is the future of energy.
As part of The Midcounties Co-operative, Your Co-op Energy is part of a family of businesses that includes more than 220 Your Co-op Food Stores, over 45 nursery sites and more than 70 travel branches. Many of these can provide the perfect space for the solar panels or wind turbines that will form the next stage of the PowerShare initiative, and we're excited to develop many more projects in the months and years to come."
Anyone looking to register their interest in joining the green community power revolution is encouraged to visit this page.
About Your Co-op Energy and Younity
Your Co-op Energy is the UK's leading supporter of community energy which involves local community groups developing renewable energy projects such as putting solar panels on neighbourhood rooftops, adding wind turbines to local farmland or harnessing power from local rivers. This generated electricity is then pumped into the national grid to increase the UK's renewable energy capacity and reduce our reliance on planet-choking fossil fuels.

Through Younity, a joint venture established by Midcounties Co-operative and Octopus Energy, Power Purchase Agreements have been signed with nearly 200 of these community generators which guarantee a fair price for the energy they produce and supports the development of their existing and future projects.