Fairtrade Fortnight Campaign Calls for Change in the Ongoing Fight Against Climate Change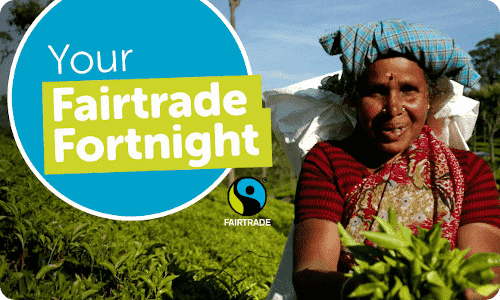 Published 4 Mar 2021 in Community
The Midcounties Co-operative is encouraging customers and members to join the fight against climate change with its campaign to mark Fairtrade Fortnight, which focuses on educating people on the effect climate change is having on Fairtrade communities.
Being a supporter of the Fairtrade Foundation for more than 25 years, The Midcounties Co-operative is continuing to inspire its customers, colleagues, community partners and members to make the switch to Fairtrade products to help farmers around the world and the battles they are facing as a result of climate change.
Not only are Fairtrade products great quality, they also ensure the farmers and producers get a good deal by providing them with a fairer price for their produce. By buying Fairtrade, customers and members are helping communities to thrive, and enjoy better working conditions and higher living standards.
Mike Pickering, co-operative social responsibility manager at The Midcounties Co-operative, said: "It's a sad fact that Fairtrade farmers and workers are among those that contribute the least to global warming but are also some of those who are affected the most.
Choosing Fairtrade is a small gesture, but the benefits will be felt across the planet."
The Midcounties Co-operative's commitment to helping create a sustainable future was recently recognised at Edie's Sustainability Leader Awards, where they were named Business of the Year.
Find out more about the Society's support for Fairtrade Fortnight and how you can make one change that will make a huge difference here: www.midcounties.coop/fairtrade-fortnight/