Your Co-op Travel Customers Give Youngsters a Break
Holidaymakers Help to Fund Breaks for Children with Challenges when they Book with Your Co-op Travel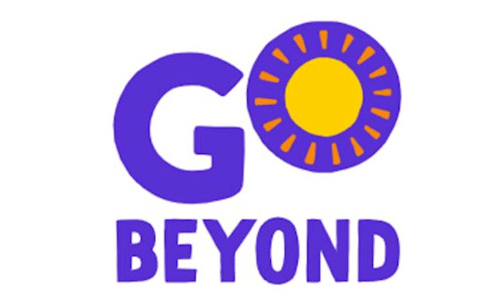 Published 23 Jun 2021 in Society Announcements
Customers of Your Co-op Travel, part of The Midcounties Co-operative, will help to create "remember forever" moments for children facing serious challenges, when they book a holiday with the travel company, thanks to a new partnership with charity, Go Beyond.
For every Co-op Holidays package booked in one of the 78 high street travel agencies across England, on the website (cooptravel.co.uk) or via the call centre, Your Co-op Travel will donate £1 per passenger, to Go Beyond. Additionally, customers will be given the option to donate £1 per passenger, to Go Beyond for holiday bookings made with any of the third party, travel companies that Your Co-op Travel agents sell.
Founded by teachers, John and Paula Vaughn, Go Beyond gives children and young people, aged 8-15, who are facing serious challenges in their everyday lives, a chance for a break. The breaks are a mix of residential stays and day visits, and include a variety of adventurous, imaginative, creative, and reflective experiences through which the children can build skills, make new friends, and try something new. Anyone who works with children, in a professional capacity, can refer a child for a Go Beyond break, which is fully funded by the charity. Throughout the breaks, which will take place at centres in Cornwall and Derbyshire, children collect "I will remember forever" moments, which are shared and celebrated at the end of each day.
Sara Dunham, Chief Officer, Travel and Leisure for The Midcounties Co-operative, said: "We're thrilled to announce our partnership with Go Beyond. The charity's staff and committed volunteers give children and young people who have been bereaved, abused, or bullied, who are living in poverty or caring for loved ones, the chance to escape their worries and pressures.
As a travel business, we know how important a change of scene and a break from the routine is for maintaining positive mental wellbeing, so for our customers to be able to support Go Beyond in providing getaways for young people whose day-to-day lives are particularly challenging, is a real honour.
We're a co-operative society, so making a difference to our local communities is really important to us and to our members. We are extremely proud that our partnership with Go Beyond will have a positive and lasting impact on children and young people in the Midcounties region and nationwide, through the charity's work. Go Beyond's community focus, vision and ethos mirrors that of Your Co-op Travel and the wider Midcounties Co-operative Society."
Stephen Brearley, Chair of the Board of Trustees, Go Beyond, said: "We are very excited to partner with Your Co-op Travel, part of The Midcounties Co-operative, and their kind customers. The past year has been exceptionally challenging for the children and young people our charity supports and this partnership, and the generous support from the customers of Your Co-op Travel, will enable us to provide children and young people with breaks that have a lasting impact on their lives.
Every day we receive emails from professionals referring children to us who desperately need a break from their circumstances. We ensure that each child and young person attends a Go Beyond break that is packed with activities intended to encourage self-belief and inspire adventure. Our biggest hope is for each child to go home knowing they can achieve more than they ever thought possible.
We'd like to thank Your Co-op Travel and its customers for believing in Go Beyond's ability to make a lasting difference to so many hundreds of children's lives every year."
Your Co-op Travel branch colleagues will have the opportunity to support Go Beyond in a hands-on capacity by using the volunteering hours allocated to them by the society to help in one of the Go Beyond charity shops or on a Go Beyond break. Your Co-op Travel's branches will also have collection boxes for customers to deposit unused currency as an additional way for them to donate money to Go Beyond.
For more information on Your Co-op Travel, please go to www.cooptravel.co.uk call 01922 908 389 or visit your local branch.
For more information on Your Co-op Travel's partnership with Go Beyond, go to www.cooptravel.co.uk/go-beyond
For more information on Go Beyond, visit www.gobeyond.org.uk