The Midcounties Co-operative Extends Its Support to Over 50 Community and Charity Groups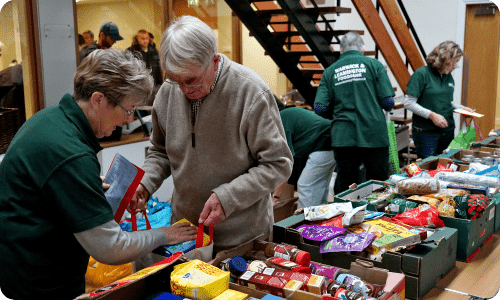 Published 31 Jul 2020
The Midcounties Co-operative has announced that it will extend its support to over 50 of its current community and charity partnerships for a further year.
The Society's decision to extend the partnerships is to help provide additional support and assurance to those community groups and charity partners who are facing extra challenges or financial hardship as a result of the Covid-19 pandemic.
Many charities and groups have faced incredible challenges in recent months as the restrictions on events, movement and contact since March, have forced them to suspend activities or put their fundraising plans on hold, which has had a devastating effect on their income and the work they can do in the community.
The extension of over 50 charity partnerships will see colleagues and members across Midcounties help to bridge this gap by undertaking a wide range of fundraising activities over the next year, making a real difference to local communities with the funds raised.
Mike Pickering, Cooperative Social Responsibility Manager, at The Midcounties Co-operative said: "As we begin to enter the 'new normal' many people will need the help of charitable groups for health, wellbeing, educational and social care more than ever.
"Therefore, it's crucial that our partners get the additional financial support that they need in order to be able to provide their much-needed services in the local community, and we're so pleased to be able to play a part in this.
"Supporting our communities and members is at the heart of what we do at The Midcounties Co-operative, and always will be. We know that our colleagues and members will continue to go the extra mile in helping us to raise funds for our incredible community and charity partners"
Along with the extension of the partnerships, The Midcounties Co-operative also supported its community and charity partners throughout the pandemic by launching a £75,000 Community Restart Fund where they were able to apply for immediate financial support to help with their funding and operation costs.
In addition to this, the Society has also raised over £40,000 for local food banks, worked with local volunteers to make more than 65,000 deliveries of essential supplies to people who are self-isolating at home, kept nurseries open to provide childcare for NHS staff and key workers, and donated £5,000 worth of smartphones to help vulnerable people access support.