Co-op Childcare Warns Ministers of Looming Nursery Crisis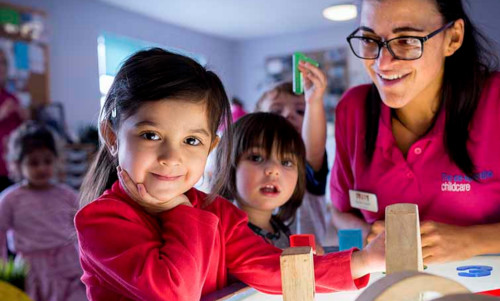 Published 7 Jan 2021 in Society Announcements
The chief executive of Co-op Childcare, which runs 45 nurseries across the country, has written to the vaccinations minister Nadhim Zahawi and nurseries minister Vicky Ford to urge the government to prioritise Covid vaccinations for nursery workers and make lateral flow testing kits available to pre-school education providers.
Phil Ponsonby, CEO of Midcounties Co-operative, says that the government hasn't provided any evidence in support of Nadhim Zahawi's claim that nursery schools present "very little risk" of transmission and is ignoring calls from the sector for more support.
Phil Ponsonby said: "The Government appears to be ignoring the vital role that pre-school education settings are playing in looking after young children, especially those whose parents are key workers on the front line of caring for people affected by Covid.
"As a co-operative organisation representing the interests of 700,000 members, we are calling on the government to do three things. To prioritise vaccinations for nursery workers, re-direct to the many thousands of lateral flow testing kits that were shipped to schools that are now closed to pre-school nurseries and provide financial support to the sector.
"The financial viability of many nurseries, especially small independently-owned and run providers, is being tested to the extreme given the on-costs that they are bearing to run Covid-secure sites.
"As a large and diversified co-operative, Midcounties is fortunate to be able to subsidise many of these costs but this isn't the case for many others. The Government needs to take action now by vaccinating childcare workers and provide additional support for the sector before nurseries have no other option but to close."