Christmas Sales at The Midcounties Co-operative Boost Local Suppliers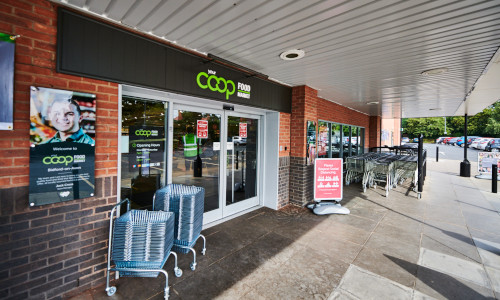 Published 13 Jan 2021 in Society Announcements
Society sees 7.7% increase in like-for-like Food sales during the festive period
Sales of locally-sourced Christmas products up 60% during the period
Society works with local volunteers to make more than 4,200 home deliveries to the most vulnerable during Christmas
The Midcounties Co-operative, which operates 225 food retail stores across central and southern England, grew sales in its food stores by 7.7% in the three weeks up to 2nd January 2021 on a like-for-like basis, boosted by an enhanced seasonal range that included a record number of locally-sourced products.
In response to the pandemic, Midcounties increased its partnerships with local suppliers to more than 200 local businesses in 2020, many of whom had been significantly impacted by the outbreak. These partnerships not only offer customers access to the finest quality produce, but provided essential support to help ensure the long-term sustainability of the businesses, and give customers the option to support their local community.
This was particularly apparent during the festive period when sales of locally sourced Christmas products increased by 60% on a like for like basis. Total sales of locally sourced products exceeded £15 million in 2020, compared to around £10 million in 2019.
The Society increased its locally sourced Christmas range by 34% in 2020, with particular success stories including Godsell's Cheese based in Gloucestershire, whose handmade Dingle Bells cheese was sold exclusively through Midcounties. Sales of English sparkling wine also sky-rocketed as people celebrated from home over the festive period, with sales up 175% Year on Year, driven by excellent premium vineyards such as Poulton Hill in the Cotswolds.
Rupert Newman, Co-op Midcounties' Chief Retail Officer, said: "In this most challenging of years. our excellent seasonal performance is a credit to the hard work of our colleagues & suppliers who worked so hard to provide our customers with the very best products and service during December."
"The performance of our locally sourced ranges was a particular highlight in December and underlines our customers' desire to shop local, particularly in light of the difficulties many local suppliers have faced throughout the pandemic. Our customers understand that by buying locally and ethically-sourced food and drink products they can reduce food miles, know exactly where their food comes from and how it has been produced, and support their local communities."
With many families facing an exceptionally challenging Christmas period, the Society also continued to help the most vulnerable in the areas where it operates. Having established a home delivery service in partnership with local volunteers from scratch during the first lockdown, the Society made more than 4,200 deliveries to the most vulnerable customers during the Christmas period and is now approaching 100,000 deliveries in total.
In addition to donating thousands of pounds worth of food products and toys, the Society also sold more than 1,000 Food Bank bags in the run-up to Christmas, where customers could purchase pre-packed bags of vital essentials for those most at need.