A Big Thank You to Our Colleagues This Christmas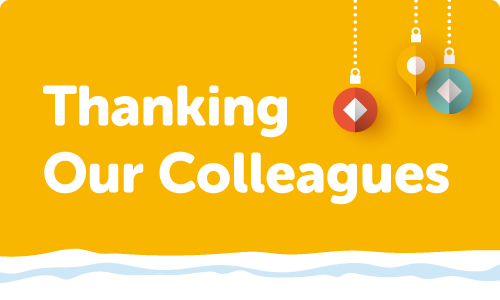 Published 11 Dec 2020 in Society Announcements
The Midcounties Co-operative has announced a range of Christmas treats for its colleagues in recognition of the amazing efforts they have made during a year of unprecedented challenges.
The Society wanted to reward all of its colleagues for their dedication and hard work serving the needs of members, customers and communities.
To help make this holiday season extra special, Midcounties Co-operative trading sites will close early on Christmas Eve, so colleagues have more time to spend with their families and friends.
All colleagues will also receive a package of extra rewards, ranging from increased discounts, vouchers, the opportunity to win some great prizes and more.
Phil Ponsonby, chief executive of The Midcounties Co-operative, said: "Our colleagues have been inspirational throughout what has been an incredibly challenging year for everyone, working with local volunteers to make more than 80,000 home deliveries to the most vulnerable people in our local communities or doing whatever it takes to ensure that people had access to essential supplies during the height of the pandemic and beyond.
As part of a package of thank you gestures for our colleagues, we thought it was important to give them the opportunity to spend more time with their loved ones over the Christmas period.
That's why we've taken the decision to close our trading sites across all our family of businesses earlier than usual, including childcare, travel and of course our food stores, which will close at 5pm on Christmas Eve."
While some Co-op pharmacies may be unable to close early because of the vital service they provide to their communities, the Midcounties healthcare team is planning a special thank you to pharmacy colleagues too.