The Midcounties Co-operative Donates £2,000 to Halesowen Charity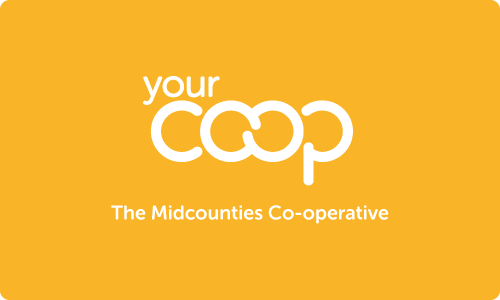 Published 18 Aug 2022 in Community
A Halesowen charity dedicated to helping people facing food poverty has received a £2,000 donation from The Midcounties Co-operative.
Our Lady and St Kenelm SVP Conference, which is based in the West Midlands-based and is part of the Society of St Vincent De Paul, provides food vouchers and parcels and is one of 77 local groups across the region which aims to offer support to those in need, regardless of background.
The donation from The Midcounties Co-operative will go towards helping those who face food poverty coming out of the pandemic and who are struggling to cope amid the cost-of-living crisis. The charity will also use a portion of the funding to support survivors of domestic abuse in the region.
The donation came as part of the Society's Community Funding support scheme, where it offers up to £2,000 to organisations, charities, and groups to help fund vital projects that make a difference in their local communities
Mike Weaver, President of the Our Lady and St Kenelm SVP Conference, said: "The Conference's ability to continue providing vital support to the most vulnerable across our communities in West Midlands is very much owing to the support received from sponsors such as The Midcounties Co-operative.
Their donation will go towards funding food vouchers and food parcels for the most vulnerable in our society. The fact we can also now continue our work supporting families and individuals who have been the victims of or impacted by domestic abuse – we really can't thank them enough."
Tarra Simmons, Head of Community and Democratic Engagement at The Midcounties Co-operative, said: "Supporting our local communities is at the heart of everything we do. Our Community Funding scheme is designed to help organisations of all different kinds who are doing their bit to make a difference in their community. Our Lady and St Kenelm SVP Conference is a prime example of that, and we're so pleased to have been able to support the amazing work that they do."
The Midcounties Co-operative is one of the largest UK co-operatives fully owned by its members. All members have a say in how the Society is run, including the work it does to support local communities in partnership with volunteers and groups. Those who sign up to become a member will also be given access to exclusive deals as well as special offers from across the Your Co-op group of businesses. To find out more information on becoming a member, please visit the website.