The Midcounties Co-operative Donates £2,000 to Shropshire Charity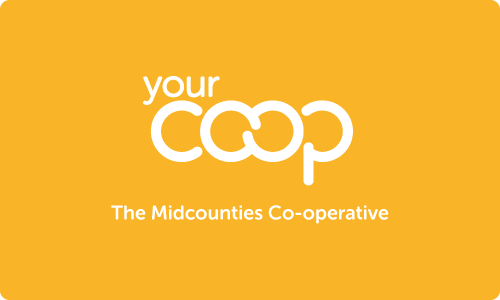 Published 18 Aug 2022 in Community
Shrewsbury and Oswestry Crucial Crew has received a £2,000 donation from The Midcounties Co-operative to help fund a two-week safety event for Primary School students.
The Shropshire-based charity aims to provide children with essential life skills, tools and knowledge on how to stay safe in various situations, including online, near open water and on the streets.
The donation from The Midcounties Co-operative went towards providing workshops that are run by a variety of different professionals across the region, including West Mercia Police, Shropshire Fire & Rescue Service, RNLI, NFU, Shropshire Council, School Nurses, Veolia and Western Power Distribution.
A total of 1,500 children attend the workshops every year and this year saw the 32,000th child go through the programme. The workshops cover areas such as road safety, first aid, environmental matters and internet safety, and the funding also provided Crucial Crew the chance to produce workbooks for the children to use within the sessions.
The donation came as part of the Society's Community Funding support scheme, where it offers up to £2,000 to organisations, charities, and groups to help fund vital projects that make a difference in their local communities.
Geof Proffitt, deputy chairman and Trustee of Shrewsbury and Oswestry Crucial Crew said: "Crucial Crew's ability to continue providing invaluable life skills and information to large groups of children in Shropshire is very much down to the support received from sponsors such as The Midcounties Co-operative.
Whilst their most generous donation has gone towards the cost of the workbooks, that will be distributed to 1,500 year six pupils from the local schools, it has also gone towards the running of our workshops – we really can't thank them enough!"
Tarra Simmons, Head of Community and Democratic Engagement at The Midcounties Co-operative, said: "Supporting our local communities is at the heart of everything we do. Our Community Funding scheme is designed to help organisations of all different kinds who are doing their bit to make a difference in their community. Shrewsbury and Oswestry Crucial Crew is the perfect example of that, and we're so pleased to have been able to support the amazing work that they do."
The Midcounties Co-operative is one of the largest UK co-operative fully owned by its members. All members have a say in how the Society is run, including the work it does to support local communities in partnership with volunteers and groups. Those who sign up to become a member will also be given access to exclusive deals as well as special offers from across the Your Co-op group of businesses. To find out more information on becoming a member, please visit the website.