The Midcounties Co-operative Makes Senior Appointments to Strengthen Member Engagement and Omni-Channel Experience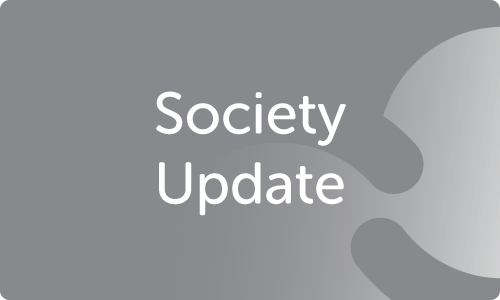 Published 14 Aug 2020 in Society Announcements
The Midcounties Co-operative, one of the UK's largest independent consumer co-operatives, has appointed Alison Bain as Chief Marketing Officer for the Society and Neil Hardy as Head of Omni-Channel Development.

Bain is the Society's first ever Chief Marketing Officer and will look to further strengthen the Society as a member-owned organisation by increasing the value of trade with members and developing the brand across all its trading businesses.

She brings enormous experience to the role, having led marketing and communications for some of the world's leading brands. She was previously Senior Vice President and Head of Marketing and Communications, EMEA for Gallagher Insurance. She also spent 14 years at American Express, latterly as Vice President and Head of International Brand, Marketing and Communications. During this time she launched the RED Card in the UK – supporting a campaign which has generated $650m and positively impacted 180m lives. Alison also sits on the Corporate Advisory Board of Save the Children.

In her new role she will be responsible for deepening the member experience across all of The Midcounties Co-operative's trading groups and driving further member acquisition for the Society, which has already seen membership increase by 25% in the last five years to over 700,000.

Neil Hardy, as Head of Omni-Channel Development, will initially focus on the development of Co-op Holidays, ensuring consistency between the Society's high street, digital and online travel business. He re-joins the Co-operative Travel after previously leading its ecommerce team for two years before spending the last seven years in director-level digital roles at Icelolly.com and Shearings Holidays.

His appointment follows the transfer of 16 travel branches from Central England Cooperative in July, which brought The Midcounties Co-operative's portfolio of travel shops to over 70 and increased its presence in the East of England.

Alistair Rowland, current Chief Retail Officer for Specialist Business, will be leaving the Society to become Chief Executive of Blue Bay Travel, one of the largest members of The Midcounties Co-operative's travel consortium. Alistair will continue to support the Society as a Non-Executive Adviser for the travel business, and help to strengthen the relationship between the Midcounties Co-operative and its travel consortium partners.
Phil Ponsonby, Chief Executive at The Midcounties Co-operative said: "Alison and Neil's appointments are a clear statement of our intent to further grow the Society, invest in our core businesses and deliver even greater benefit for our members and communities. Strengthening our relationships with our members throughout our business and across all channels are core strategic aims for us and Alison and Neil joining our Society is a significant step in delivering on that objective.

I would also like to express my thanks to Alistair for his support and contribution over many years. He has played a crucial role in the growth of our travel business, whilst also providing strong support in our other businesses. I look forward to continuing to work closely with him as he joins one of our key travel consortium partners."
Alistair Rowland, said: "I would like to thank The Midcounties Co-operative and the teams I have worked with for nine great years. I'm delighted that the Co-operative Travel brand remains prominent in the high street, online and through its PTA network, and continues to support its independent owners through the consortium partnership. I am excited to continue to work with Phil and the rest of the Co-operative Travel team as a Non-Executive Advisor to the Society and in my new role at Blue Bay. This is a significant opportunity for me personally, but I leave behind many close friends and colleagues in the Society. I'd like to specifically thank the teams in specialist retail for the great working relationships over the years and wish them all well."


Alison Bain, Co-op Midcounties Chief Marketing Officer, said: "I am thrilled to be joining such a purpose-led organisation. I greatly admire The Midcounties Co-operative's ethos and values, and am excited about the opportunity to help the Society continue its growth journey, deliver greater value for members and support the communities in which it operates."
Neil Hardy, Head of Omni-Channel development, said: "I'm extremely excited to be a part of the Midcounties team again, and motivated by the new challenges we're facing. It's clear that our business increasingly needs to deliver a consistent member experience through many different channels and I look forward to helping to achieve that."