Commemorating the 75th Anniversary Victory Over Japan (VJ) Day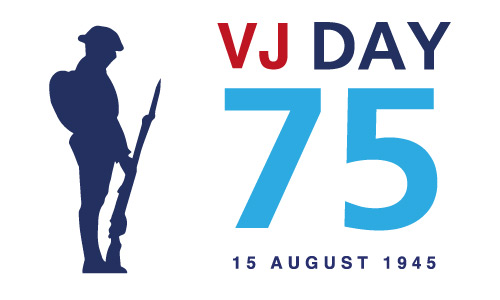 Published 15 Aug 2020
Today marks the 75th Anniversary of Victory over Japan (VJ) Day and as we commemorate this historic day across the nation, it is a time to reflect and pay tribute to the service and sacrifice of the entire Second World War generation, from British, Commonwealth and Allied Forces to evacuees and those who served on the home front.
What is Victory over Japan (VJ) 75 Day?
Even though VE Day marked the end of the war in Europe in May 1945, a number of Armed Forces soldiers were still actively involved in the Far East. Many will remember or have seen the attacks in Japan at the time with Victory over Japan Day (VJ Day) marking the day Japan surrendered on 15th August 1945, effectively ending the Second World War.
The day pays tribute to thousands of service personnel from across the UK and the Commonwealth who gave their lives in the war against Japan, including those who were held as prisoners of war by the Japanese.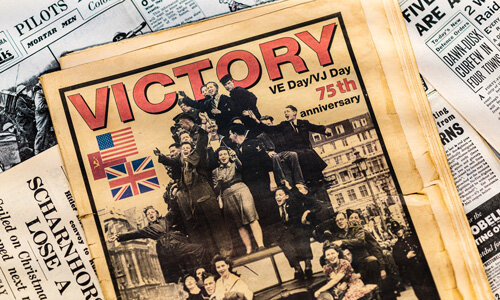 How is it being celebrated and what is happening on the day?
On the day, The Royal British Legion will be holding a commemoration at the National Memorial Arboretum, Staffordshire to mark the 75th anniversary of VJ Day. The Red Arrows will conduct flypasts over Edinburgh, Belfast and Cardiff and will conclude their tour of the UK over London.
There will be an 11am two-minute silence to remember all the men and woman who made the ultimate sacrifice, our stores and branches will be taking part in this. We kindly ask if all colleagues across our Society take part wherever you may be, from 11.00am till 11.02am.
A special evening programme entitled VJ Day 75: The Nation's Tribute will be broadcast on BBC One between 8:30pm and 10pm
The Royal British Legion also has a number of remembrance events taking place in which you can take part, click here for more information.
The Midcounties Roll of Honour
Even though VJ Day took place at the end of World War II, did you know we have our own Midcounties Roll of Honour which remembers the sacrifice of 57 members of staff who served during World War I?
Research by Chas Townley, member of our Member Engagement Committee, has helped us to find out where it originated from and tells us about the lives of the men who left the safety and security of working for their local Co-operative to serve in the Great War.
"The Memorial was previously displayed in the entrance hall at the Cainscross and Ebley Co-operative Society which served many of the surrounding areas including Dursley, Wotton and Stonehouse. Many of the staff left to join frontline infantry and artillery regiments but others were recruited for their cooperative skills to help in the extensive network of supply and support services, which supplied the men in the frontline. These three examples show the contribution that cooperative staff made to the war effort."