Peanut butter and jelly pancakes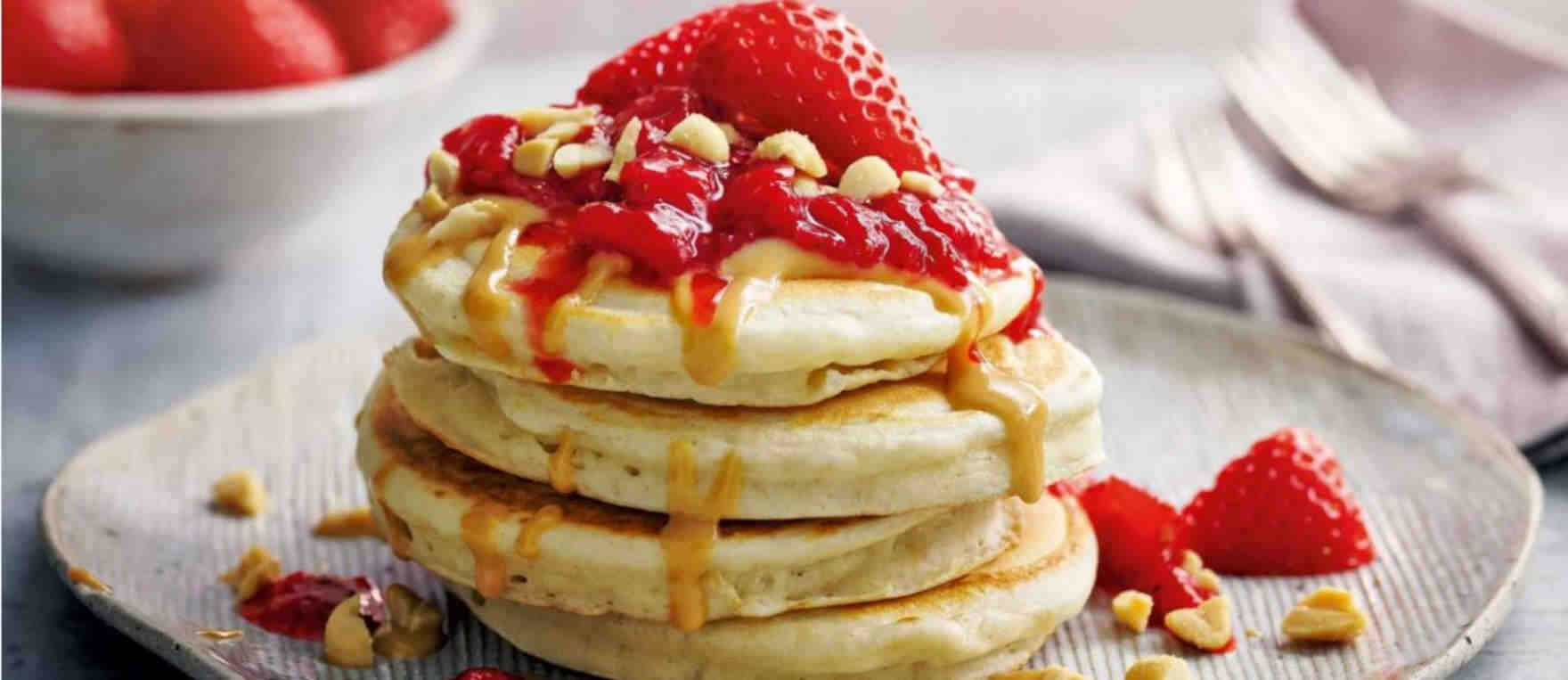 Feeds 4 - Ready in 25 Minutes
Vegetarian
Try something different for Pancake Day with these delicious peanut butter and jelly pancakes.

Ingredients:
300g Co-op self raising flour

1 tsp baking powder

3 tbsp Fairtrade caster sugar

2 large Co-op British free range eggs, beaten

300ml Co-op British semi-skimmed milk

350g strawberries

3 heaped tbsp Co-op smooth peanut butter

10g Co-op British unsalted butter

40g Co-op roasted and salted peanuts, roughly chopped
Directions:
Put the flour and baking powder in a bowl and stir in 1 tbsp of the sugar. Add the egg and a splash of milk, mix until smooth, then whisk in the remaining milk.

For the 'jelly', set 4 strawberries aside and roughly chop the remainder. Cook in a saucepan with the remaining sugar over a gentle heat, stirring frequently until the sugar has dissolved and the strawberries are softened and juicy. Bring to the boil and cook for 1-2 mins to reduce a little. Set aside.

Heat a nonstick frying pan set over a medium-high heat, then ladle in large spoonfuls of the batter. Leave until bubbles appear, then flip over and cook until golden. Keep warm while you make more pancakes — you'll need 16 in total. 4. Heat the peanut butter and butter in a pan until warm and runny, and halve the reserved berries. Stack 4 pancakes on each plate, then drizzle with peanut butter and spoon on the jelly. Sprinkle with peanuts, then garnish with the strawberries.