Brand-New Your Co-op Food Store Opens in Stewartby Following Half a Million Pound Investment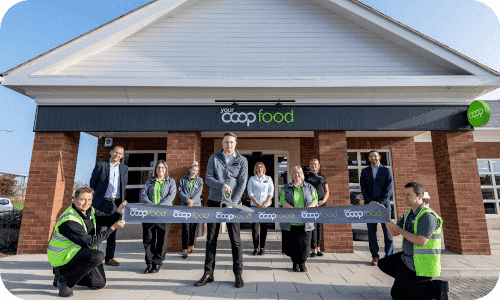 Published 17 Sep 2020
A new Your Co-op Food store has opened its doors in Stewartby today (Thursday, 17th September), following a £500,000 investment from The Midcounties Co-operative.
The 3,000 sq. ft store is located on Clay Avenue and will have a full food-to-go offering, National Lottery and PayPoint terminals, and a Costa Coffee machine.
The store will be home to an in-house wine expert, store manager James O'Farrell-White, who will be on hand to provide customers with advice on the best wine choices for a range of tastes as well as ideas for food pairings.
The Your Co-op Food store in Stewartby will support The Midcounties Co-operative's pledge to limit the use of single-use plastic and help shoppers make more sustainable choices by selling only compostable carrier bags, joining more than 140 other food stores in the scheme.
The opening will also create 15 new jobs for the local area.
Store manager, James O'Farrell-White, said: "My colleagues and I are so pleased to open the doors to our new Your Co-op Food store following the investment."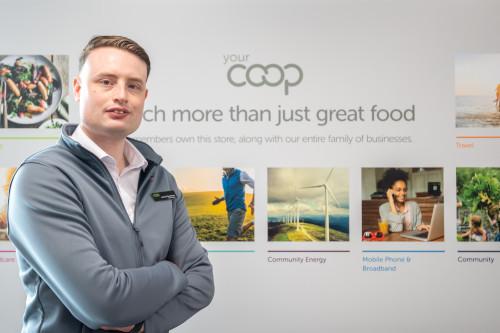 "We can't wait to welcome customers and I'm sure they'll be impressed with the new store and a wide range of products we have available. I'm certainly looking forward to sharing my recommendations on the excellent wine selection we'll have available."
The launch of the new Stewartby store will be the fourth food store investment from The Midcounties Co-operative in recent months, following openings at Moreton-in-Marsh in Gloucestershire, Botley in Oxfordshire and Bidford-on-Avon in Warwickshire.
The Midcounties Co-operative is committed to supporting its communities and has been working hard with its members, colleagues and customers to help them through the coronavirus pandemic in recent months. This included launching a home delivery service with local volunteers to help the most vulnerable in its communities, as well as raising tens of thousands of pounds for food banks and providing grants to help community groups affected by the pandemic.