New Your Co-op Food Market Store in Bidford-On-Avon Will Showcase the Best of Local Warwickshire Produce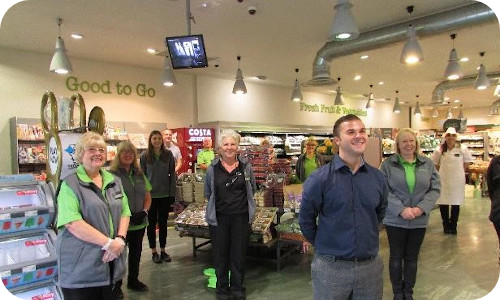 Published 24 Jul 2020
Your Co-op is opening the doors to its brand-new Food Market store in Bidford-on-Avon today (Thursday, July 23) following a £350,000 investment.
The 6,245 sq. ft store, located on Salford Road, will offer a large range of locally sourced produce, including Cinderhill Farm sausage rolls, Godsells cheese, Jess's Ladies organic milk, craft beer from Hillside Brewery, produce from Adlington Farm and cakes and bakes from Beau's Bakery.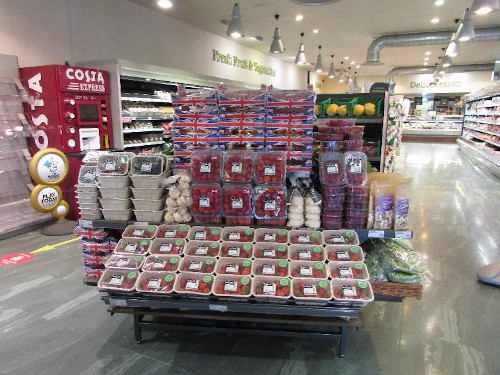 The store has an in-store bakery, Post Office, food to go offering, free ATM, Costa Coffee machine, and National Lottery and PayPoint terminals.
Along with 140 other Your Co-op food stores, it will also only sell compostable carrier bags in-store as part of the co-operative's pledge to limit the use of single-use plastic and help shoppers make more sustainable choices.
Store manager, Jack Cross, said: "We cannot wait to welcome people into our new food market store. We're incredibly proud of the products we've been able to source from some wonderful local producers across Warwickshire and its neighbouring counties, and I know they're going to be extremely popular.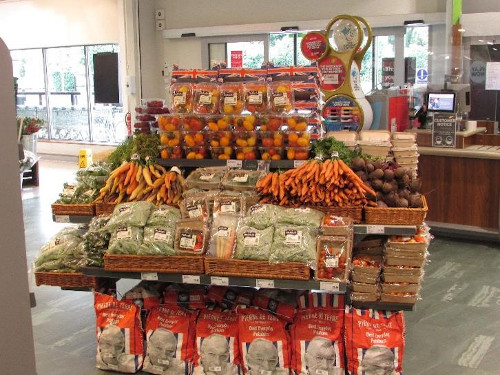 "Sourcing locally is very important to us. It allows us to support our local communities, cut food miles and source sustainably, while also giving our customers the reassurance of knowing where their food has come from, and that it is of the highest quality."
Your Co-op has been working with its members, colleagues and customers to help local communities recover from the impact of the coronavirus. It established a home delivery service with local volunteers to help the most vulnerable in its communities and has raised tens of thousands of pounds for local food banks and provided grants to help local community groups affected by the pandemic.
The opening of the Bidford-on-Avon store will be Your Co-op third store investment this month, following recent openings at Moreton-in-Marsh in Gloucestershire and at Botley in Oxfordshire.
The store's opening hours are Monday-Saturday 7am – 10pm and Sunday 10am – 4pm.