The Midcounties Co-operative Donates Almost £2,000 To Help Support Carers at Local Charity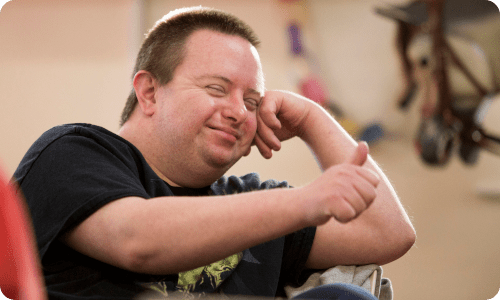 Published 21 Dec 2021 in Community
Reading Mencap has received a £1,960 donation from The Midcounties Co-operative to help support the family carers of those with learning disabilities in Greater Reading.
The donation will be used to set up frequent get-togethers for unpaid carers to meet up with those in a similar position to help combat social isolation.
The first meeting was held at the Ridgeline Therapeutic Wildlife Garden in Whiteknights Road where carers enjoyed a walk around the gardens before catching up over a cup of tea and cake. The donation is also enabling a Reading Mencap Family Adviser to attend the local council's Carers' Steering Group, to highlight the issues that matter to carers of people with learning disabilities.
Reading Mencap is a local charity and, although affiliated with the national charity Mencap, raises all of its own funds. It provides holistic support services to the local community including acting as a trusted source of information, and sharing advice and advocacy, as well as offering social clubs, respite care and day activity services.
Mandi Smith, CEO at Reading Mencap, said: "Throughout the pandemic, many of our carers have had to provide more care as the day and respite services they relied on were reduced or closed.
It has left many carers exhausted, and urgently needing more support to help them. Thanks to The Midcounties Co-operative, this grant will enable us to offer regular get-togethers where carers can chat, share news and keep up-to-date with information, which is something that will be so valuable to many people, especially through the winter months."
Mike Pickering, co-operative social responsibility manager at The Midcounties Co-operative, said: "Supporting our local communities is at the heart of everything we do.
Our Community Funding scheme is designed to help organisations of all different kinds who are doing their bit to make a difference in their community. Reading Mencap are making such a huge impact to so many peoples lives and we are pleased to be able to support the incredible work they are doing."
The Midcounties Co-operative is the largest UK co-operative fully owned by its members. All members have a say in how the Society is run, including the work it does to support local communities in partnership with volunteers and groups. Those who sign up to become a member will also be given access to exclusive deals as well as special offers from across the Your Co-op group of businesses. To find out more information on becoming a member, please visit the website.