The Midcounties Co-operative to Open Three Stores in Gloucestershire This Spring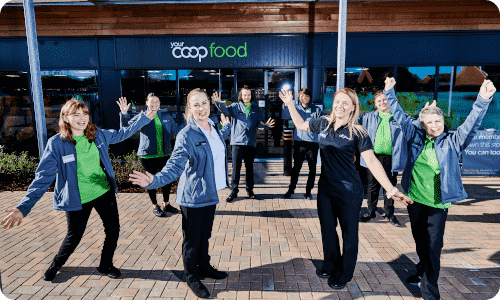 Published 16 Apr 2021 in Store Opening
The Midcounties Co-operative is set to open three new Your Co-op Food stores in Gloucestershire this spring following a total investment of over £1.4 million.
The brand-new Bishop's Cleeve store will be the first to open on Thursday 15th April at Homelands Commercial Centre, creating 15 new jobs for the area.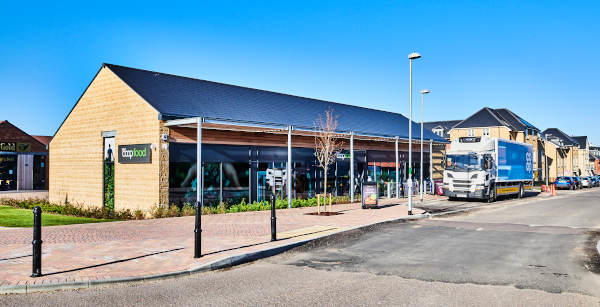 Bishops Cleve Food Store
This will be followed by the Lydney petrol station store on Highfield Road, which will be opening on Thursday 29th April. The newly refurbished convenience store will see 22 job openings for the local community.
The third store to open its doors will be the Your Co-op Bream store on Coleford Road expected to open in late spring with 20 roles being created.
All stores will offer essential grocery items, from fruit and vegetables and fresh meat to a range of chilled beers, wines and spirits. Each store will also have an in-house wine expert, who will be on hand to provide customers with advice on the best wine choices for a range of tastes as well as ideas for food pairings.
Additionally, the trio of stores will also be home to locally sourced products known as the Best of our Counties range, an in-store bakery, Costa Express coffee machine, and Paypoint and National Lottery terminals. The Lydney petrol station store will also have a hot food offering for those looking for a quick bite on the go.
The Bishop's Cleeve store will also stock a range of premium bouquets from the award-winning Cotswold-based florist, Rose Hamson Flowers.
The new stores are part of the Society's continuing investment for the future, which will see a total of six new food retail store openings in April, May and June, with a total investment in food retail of almost £3 million in 2021.
Darren Adams, head of convenience stores at The Midcounties Co-operative, said: "My colleagues and I are really looking forward to opening the doors to our new store and meeting the community.
We can't wait to welcome customers soon and I'm sure they'll be impressed with the wide range of groceries and products we have available."
The stores' opening hours will be 7am to 10pm every day throughout the week.
Each store will be running a Swipe & Win competition for two weeks from its opening date, giving customers who are also Midcounties Co-operative members the chance to win their shopping for free.
For more information about becoming a member of The Midcounties Co-operative and receiving exclusive member rewards, please visit the website or ask in your local Your Co-op Food store.