The Midcounties Co-operative Marks 100,000 Home Deliveries & Counting!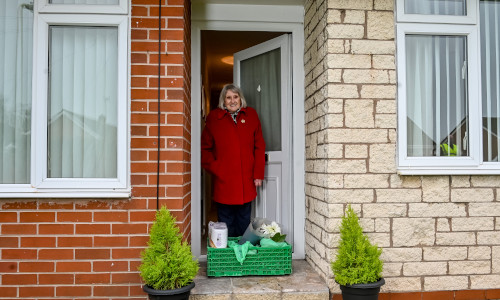 Published 18 Jan 2021 in Society Announcements
The Midcounties Co-operative is marking its 100,000th home delivery just ten months after launching a new service to supply essentials to the most vulnerable in the community during the coronavirus crisis.
The milestone delivery was made to 86-year-old Mary Langdown in Wem, Shropshire, by a local volunteer, Helen Arrowsmith, who has made in total over 1,000 home deliveries in the area on behalf of the Society.
Mrs Langdown has had to shield since the beginning of the pandemic and has relied on essential deliveries from her local Midcounties Food store in Morris Central Shopping Park, Wem.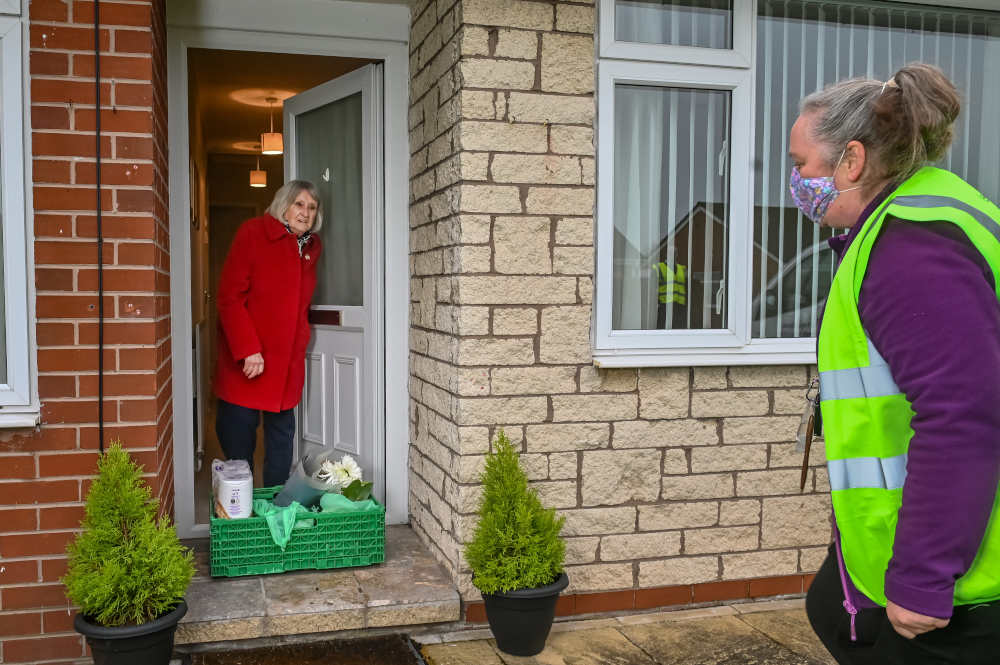 Local volunteer, Helen Arrowsmith (right) making the 100,000th Home Delivery to Mrs Langdown (left)
Workers there teamed up with local volunteers to offer the community service and together they have made more than 3,000 deliveries in the Shropshire area.
The Midcounties Co-operative launched the service, which allows customers to make orders and payments by telephone, at the start of April to support vulnerable people across its communities who were struggling to buy food and other basics because they were self-isolating.
More than 1000 volunteers and 75 community groups stepped up to make the deliveries from all of The Midcounties Co-operative's 225 food stores.
The home delivery service is part of The Midcounties Co-operative's huge response to the pandemic to help support those most in need.
Throughout the pandemic, the Society has also raised more than £50k for over 70 local food banks, provided over £40k worth of childcare support to NHS key workers, donated £5,000 worth of smartphones to help vulnerable people access support, and launched a £75,000 Community Restart Fund where charities and community groups could apply for emergency financial support.
Phil Ponsonby, chief executive of The Midcounties Co-operative, said: "To go from a standing start to 100,000 home deliveries in just ten months is a remarkable achievement and I know this service has been a lifeline for our members and communities.
"We were able to move quickly to launch the service when lockdown began and it will remain in place for everyone who needs it for as long as this crisis continues.
"In difficult times like this, some people need a little extra support and I'm so proud of all The Midcounties Co-operative's colleagues and our community volunteers who have been there for them.
"It's not just about making sure people get the essentials they need. It's about sharing a smile and a quick chat too. These are things that can mean so much to people who are feeling isolated and alone."