Your Member App
Just a tap away
Exciting new benefit exclusively for our Members! With our member app always have your virtual Membership card card at your fingertips.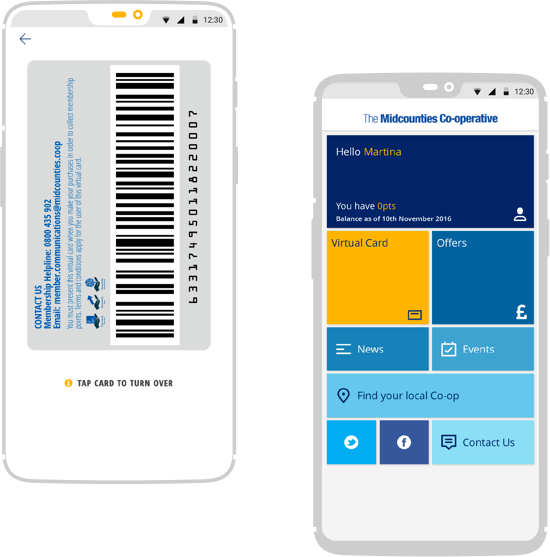 My Midcoop
The MyMidCoop app is exclusively for members of Your Co-op.
Sign in to the app using your Membership number and postcode to gain access to your virtual Membership Card to use in-store.
App Compatibility
Seller: Waracle Ltd, Size: 15.4 MB,
Apple phone version compatibility (Requires iOS 9.0 or later. Compatible with iPhone, iPad and iPod touch),
Android phone version compatibility (4.1 and up),
Windows phone version compatibility (Not compatible with Windows 10),
Languages English, Price Free