We continue to support Fairtrade growers and producers, ensuring they receive a fair price for the products they make. This Fairtrade Fortnight we are highlighting the issue of how climate change is impacting our Fairtrade producers' businesses.
Fairtrade Standards require farmers to comply in key areas of environmental protection and they also provide training and advice for farmers on switching to environmentally-friendly practices.
Below is a small selection of the Fairtrade products that you can save money on every time you shop using your membership in Your Co-op Food stores this Fairtrade Fortnight (27th February - 12th March 2023).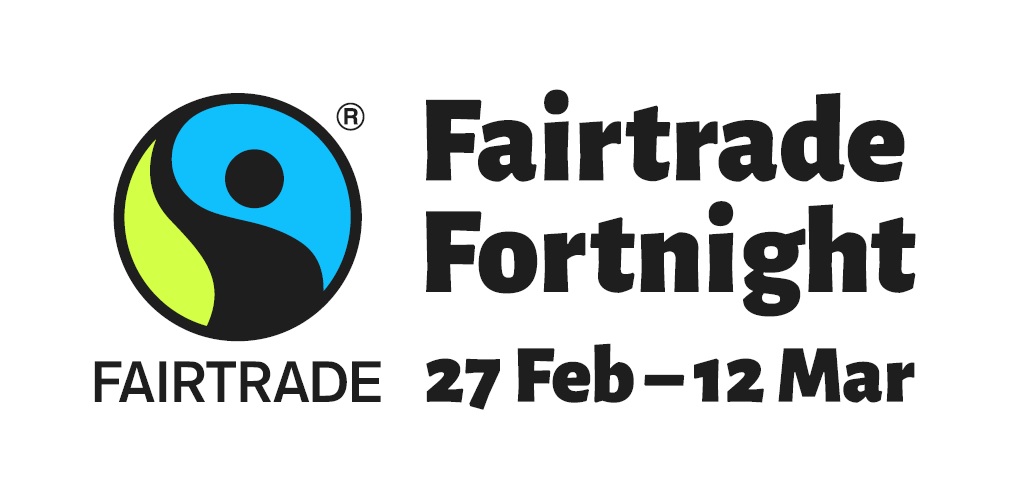 Fairtrade Shiraz South Africa 75cl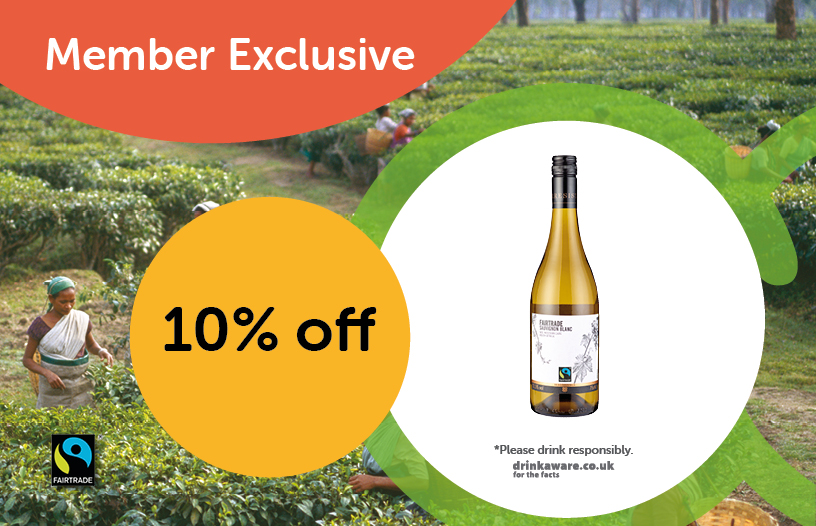 Co-op Irresistible Western Cape, South Africa Fairtrade Sauvignon Blanc 75cl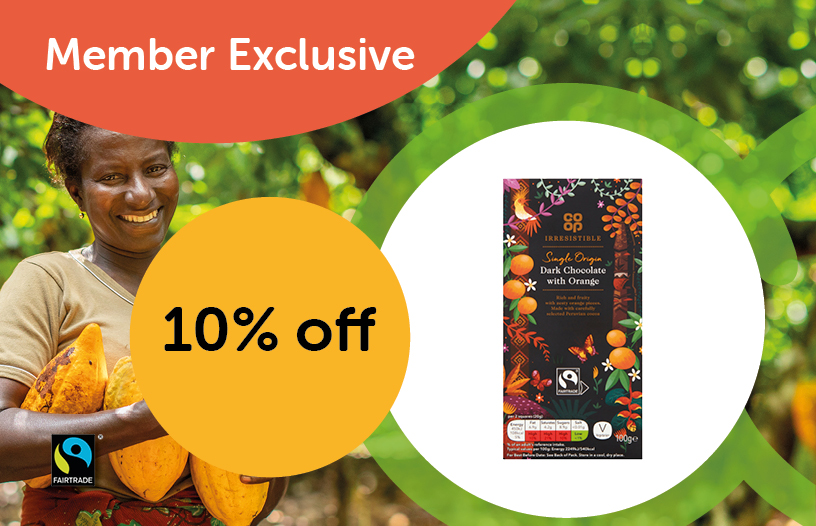 Co-op Irresistible Dark Chocolate with Orange 100g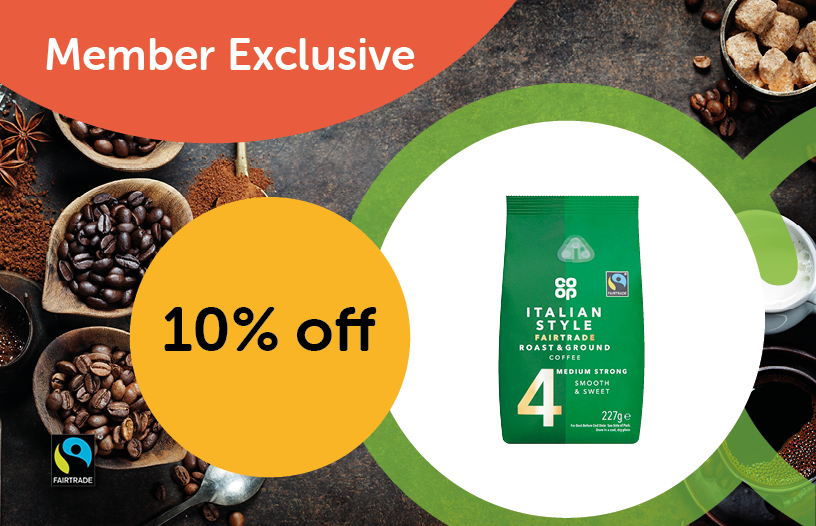 Italian Style Fairtrade Roast & Ground Coffee 227g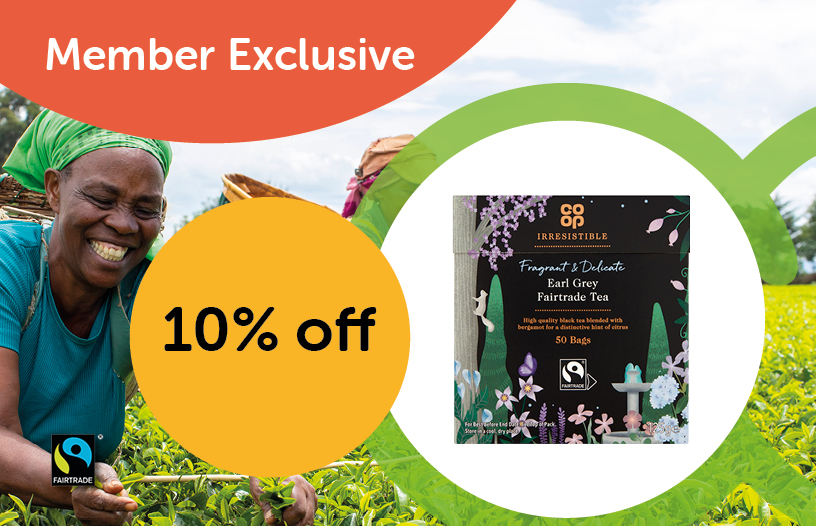 Co-op Irresistible Fairtrade Earl Grey Tea Bags (x 50 bags) 125g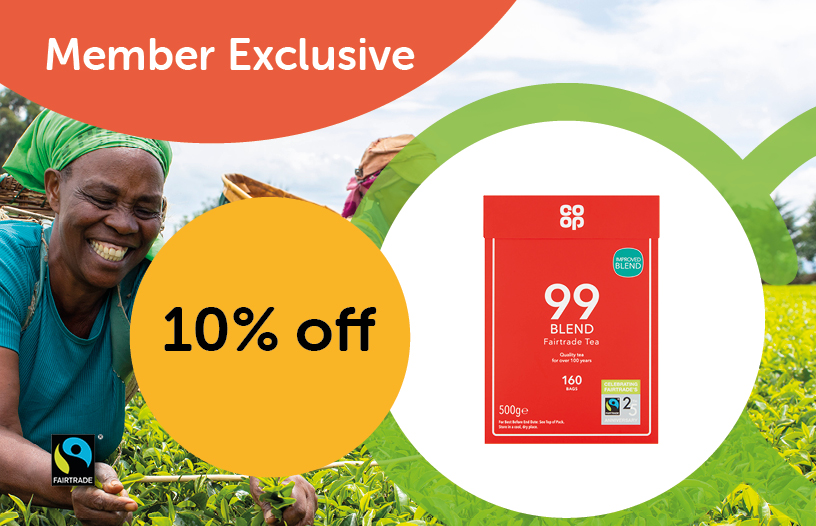 99 Blend Fairtrade Tea (x 160 bags) 500g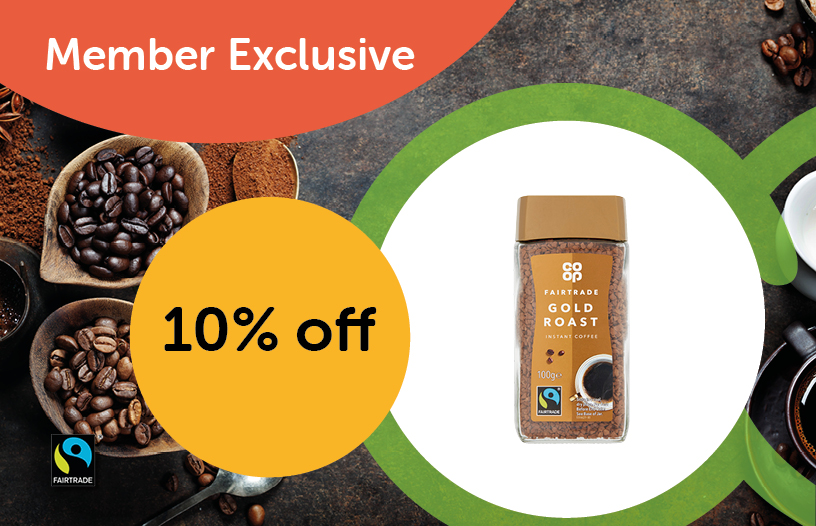 Gold Roast Fairtrade Instant Coffee 100g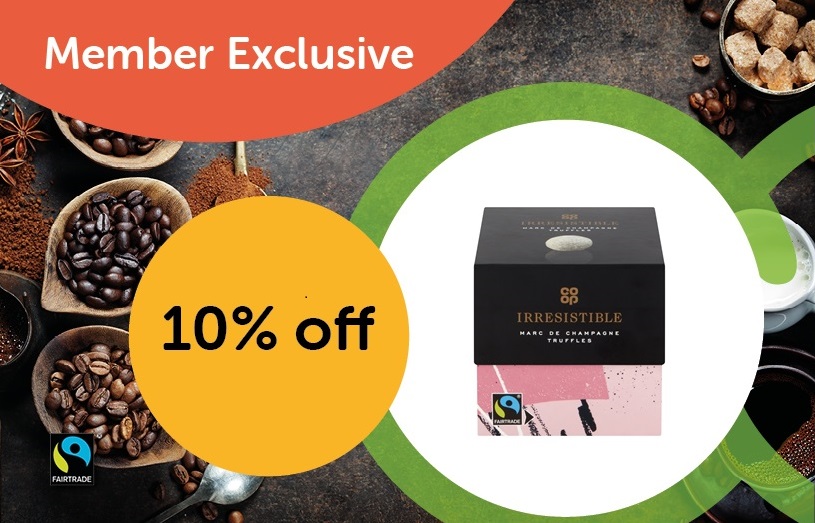 Co-op Irresistible Marc de Champagne Truffles 136g
You can view the terms and condition of this offer here